Meet the Game-Changing Product for Wrinkles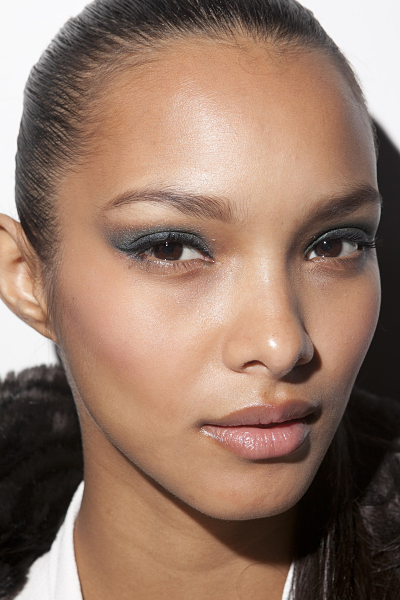 Photo credit: Mat Szwajkos for Beauty Blitz
Serious skincare breakthroughs are normally developed for a dermatologist's office. But Strivectin is turning the tables around, letting us treat ourselves to potent ingredients. Strivectin SD Advanced Intensive Concentrate for Wrinkles & Stretch Marks takes anti-aging to another level.
When collagen production starts to wane in our 20s, we suddenly notice a change in our soft, smooth, glowy, lineless and resilient skin. Our makeup doesn't sit quite evenly, and we have to work hard to get that "refreshed" look. Once collagen's gone, it's tough to get it back. But StriVectin took on the challenge, after 35 years of research, 30 independent clinical studies and 90 global patents. 
One of the greatest obstacles in regenerating collagen is delivering active ingredients deep into the skin. It's one of the major challenges of the cosmeceutical industry. StriVectin discovered that niacin, which can't penetrate the skin, can be delivered through the skin using micronutrients to transport, creating nicotinic acid. StriVectin's star ingredient, the NIA-114 molecule, reaches the sublayers of the epidermis where collagen regeneration occurs. 
This wrinkle and stretch mark combo product has become something of a phenom, with "one tube sold every 59 seconds around the world," according to JuE Wong, CEO of StriVectin. In clinical studies, it significantly diminished the number, length and depth of lines and wrinkles in 15 days while visibly improving skin texture.
What are you waiting for? Your quest to reclaim collagen starts now!
StriVectin SD Advanced Intensive Concentrate for Wrinkles & Stretch Marks is available for $79 here.
Keywords
Get the latest beauty news and inspiration!
Sign up for our newsletter to receive the latest from Beauty Blitz delivered straight to your inbox.