Michelle Tractenberg Dyed Her Own Hair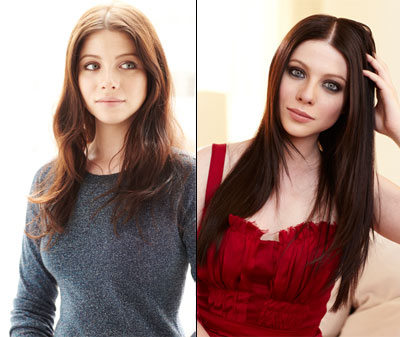 Usually we're skeptical when celebrities claim their hair color comes from a box - really? your colorist lets you do this? - but we're taking Michelle Tractenberg's word for it this time. In fact, there are pictures that prove she took her color into her own hands - on a photo shoot for Us Weekly, no less.
The newly dark chocolate-haired actress answered a few of our questions about the process.
What was your inspiration for this hair color transformation?
I always love the contrast between dark hair and light eyes. With my pale skin, it's very Snow White. I wanted to tone down some of the natural red I have in my hair and be a deeper brunette.
Have you ever dyed your own hair before? What did you think of the process and product you used?
I started dying my hair when I was 17, but have always gone to a salon to dye my hair. I was afraid to mess it up. John Frieda's Precision Foam Colour takes the worry away - it's super easy and I'm very happy with the results. [For the record, her current shade is Brilliant Brunette Deep Brown-Black.]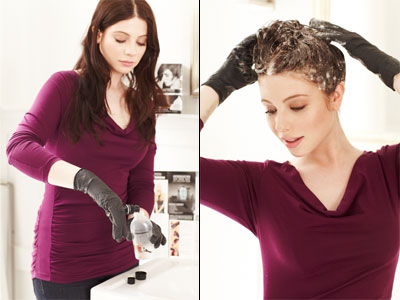 How often do you typically color your hair? Who's your colorist?
I have a colorist in LA, Tracey Cunningham, and I usually have to get my roots done every 6 weeks. My hair grows quickly, and I'm a natural dirty blonde so you notice it right away.
What other DIY beauty treatments have you tried?
I've tried DIY face masks, the ones where you mash up kitchen ingredients. I don't know if they work, but they usually just make me hungry!
Keywords
Get the latest beauty news and inspiration!
Sign up for our newsletter to receive the latest from Beauty Blitz delivered straight to your inbox.