Nailed It: NCLA's Spray Effect Mani Is Too Cool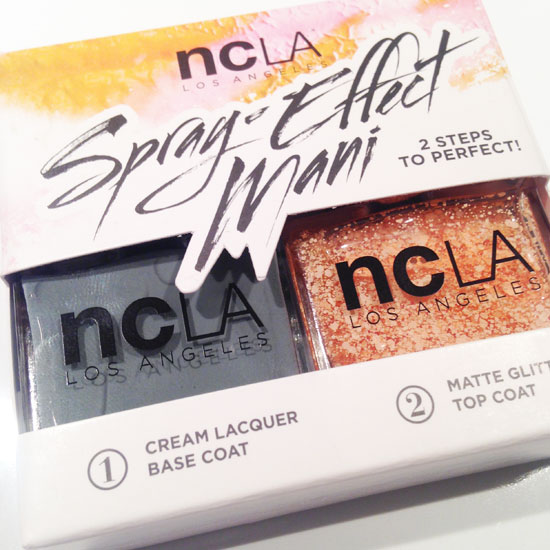 It's been a while since I talked about nail art. Two years ago, there wasn't a day that went by that I didn't rock a funky design on my nails. Now, my tips have been kept bare with the exception of a nude polish once in a blue moon. So what's changed? Nail art isn't dead; the runways prove it every season. And, I'm sure, with New York Fashion Week starting in just a few weeks; we will be seeing more of it. For me, it's been a lazy factor. Now that I'm married and have a house to maintain on top of work and a social life, I can't find the time to recreate nail art I see on Pinterest. #AdultLife. But NCLA's latest nail art kit has brought me back to the days of nail art, without sacrificing my precious time. 
The Spray Effect Mani kit is probably the easiest nail art duo I've come across. It doesn't require any dotting tools, tape or messy glitter; and won't take hours of waiting for coats to dry. All you have to do is paint two coats of the base color, followed by one or two coats of the topcoat to score yourself an epic, Jackson Pollack-inspired manicure. The topcoat has these matte glitter particles floating around the clear polish in a variety of sizes to make it look like you've splattered paint on your nails. With one coat, you get a light sprinkle; while with two, you get a full-blown splatter.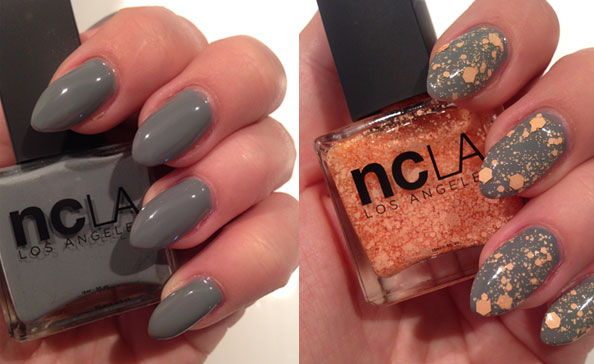 There are three color combos in the range:
Dawn Patrol
(light pink cream base with sky blue matte glitter),
Night Rider
(jet black base with mint green speckles), and
Play Date
(an opaque gray base with coral matte glitter, pictured). The best part? You can wear the base colors alone and use the top coats on your other polishes. The possibilities are endless, as nail art should be. 
Get the latest beauty news and inspiration!
Sign up for our newsletter to receive the latest from Beauty Blitz delivered straight to your inbox.