New Launch: L'Oreal Paris Project Runway Colors Take Flight
The limited edition L'Oreal Paris Project Runway Colors Take Flight collection hits stores next month! As the name would suggest, the collection was inspired by colorful birds. The highlights of this collection are the Studio Secrets Professional Eye Shadow Quads. In addition to four eyeshadow quads, the collection includes four lipsticks, four blushes, and eight nail polishes.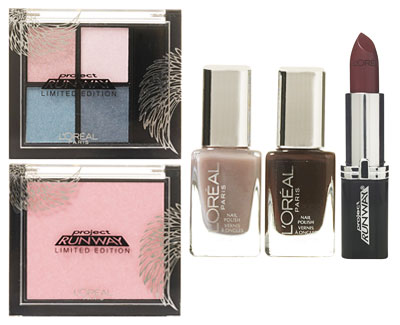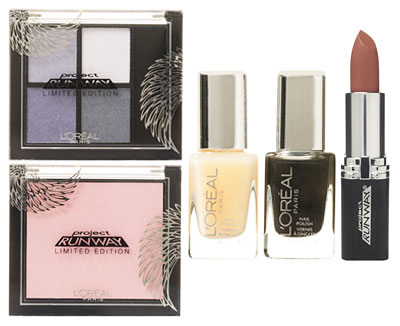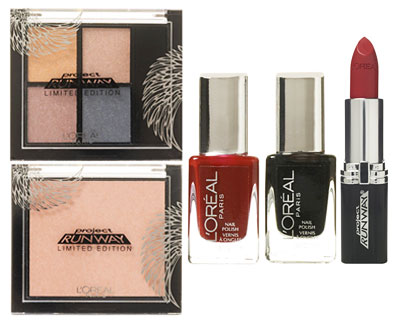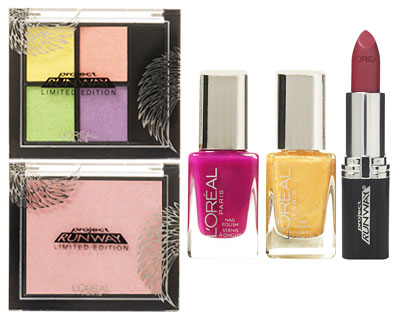 These palettes include a range of colors as wild as they sound. Charming Cockatoo pairs a blue metallic eye with a rich burgundy lipcolor, while Sultry Raven pairs a grey smokey eye with a neutral lip. Watchful Owl is the most wearable of the collections, with a quad of brown metallics and a universally flattering brick red lipstick, and Audacious Amazon has the most adventurous palette, paired with a mauve lipstick. While some of the nail polishes are unique, the blushes are pretty basic.
What I appreciate most is how L'Oreal focuses on making the colors wearable. At first glance, Audacious Amazon, a palette of yellow, green, pink, and purple might be intimidating, but the displays have tutorials on tear-off pads for each eyeshadow quad. Reminiscent of some of L'Oreal's previous palettes, the tutorials number each shade and tell you where to apply each one. It reminds me of Paint By Number kits, which have always struck me as stuffy and inartistic, but when it comes to painting on your face, it's nice to have a guide.
A few of the nail polishes really stand out here too. Amazon's Flash is a beautiful, surprisingly wearable gold, and with the seasons changing and the winter holidays fast approaching, Cockatoo's Wisdom, a muted brown, and Cockatoo's Mystery, a slick greige, seem perfect for right now.
-Diana, Intern
Keywords
Get the latest beauty news and inspiration!
Sign up for our newsletter to receive the latest from Beauty Blitz delivered straight to your inbox.