New Skincare Collection Inspired by Hollywood Icons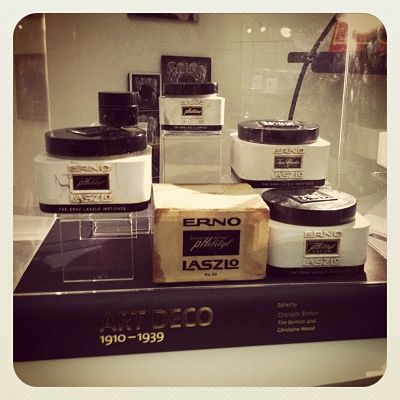 Dr. Erno Laszlo bought back bottles of his concoctions from Marilyn Monroe's estate after her death.
Erno Laszlo is celebrating 85 years of beauty by paying tribute to the brand's original muses: Ava Gardner, Marilyn Monroe, Katherine Hepburn, Grace Kelly and Greta Garbo. Dr. Laszlo created custom products for each of the starlets and their specific beauty concerns, and now those products are being re-envisioned for the modern consumer in The Hollywood Collection.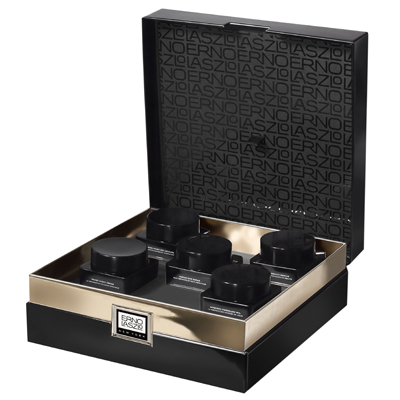 "We went to our archives we wanted to see what formulations came before," said Laura Filancia, Global Skincare Training Manager at Erno Laszlo. "And of course, what's happened between 1950 and 2012 is pretty profound with the technology, so we've been inspired by the original formulations and infused them with technology."
Ava Gardner inspired the Instant Eye Repair ($85), while Marilyn Monroe was always in need on a pick me up on movie sets, so she inspired the radiant Morning Beauty Rescue gel ($95). Katharine Hepburn was the muse behind the complexion perfecting Intensive Porcelain Veil ($140), and Grace Kelly the star who inspired the nourishing Refresh Moisture Infusion ($125). Lastly, Greta Garbo must've needed intense hydration because her Velvet Night Cream ($175) is practically a balm for your face. While you could buy each product on its own, The Hollywood Collection Gift Set ($125) features smaller versions of all five products for a great introduction to the brand.
Keywords
Get the latest beauty news and inspiration!
Sign up for our newsletter to receive the latest from Beauty Blitz delivered straight to your inbox.