This New Beauty Trend for Dogs Makes Us Sick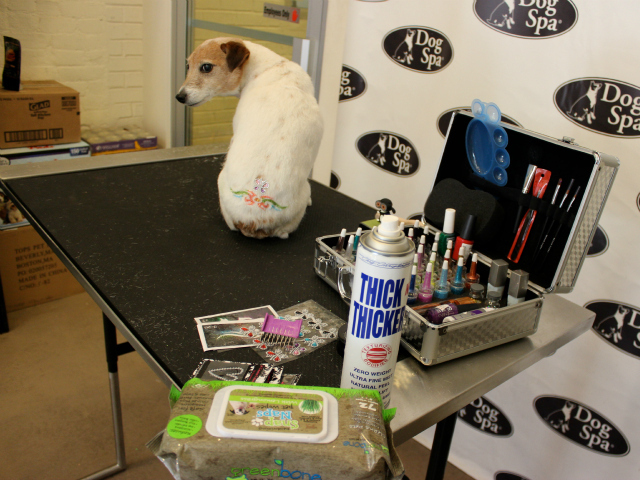 First, there was fur chalk for dogs. We weren't feeling it. But just when we thought people have gone far enough, we hear about tattoos for dogs. Yes, you heard that right. Yesterday, The Huffington Post reported that the new way to dress up your pup is with temporary tattoos.
We really wish this was a joke, but it's not. There is actually a dog grooming shop in NYC that offers temporary tats for pups. Oh, and they're $100! They are simply glue and glitter body art that can be applied on short haired dogs like Pitbulls and French Bulldogs. Personally, we'd rather spend $100 on the well-being of our dogs, or treats and toys. You know, something that will make them happy!
In the same article, the Huffington Post also reported that a man in North Carolina posted photos of his pitbull puppy with a REAL tattoo. If that doesn't make you sick to your stomach, then we don't know what will.
Read the entire article here, and please (please!) promise us you won't support this stupid trend.
Keywords
Get the latest beauty news and inspiration!
Sign up for our newsletter to receive the latest from Beauty Blitz delivered straight to your inbox.