Nigel Barker Unveils Fragrance, Teaches Us How to Take the Perfect Selfie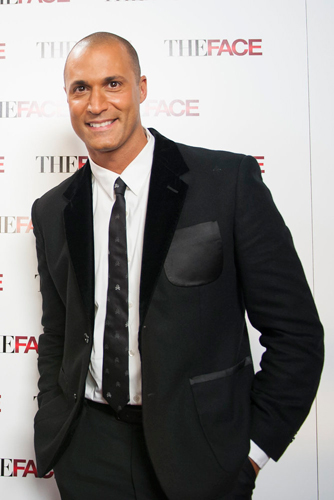 Between fashion photography and his gigs on reality TV, you would think that
Nigel Barker
had enough on his plate. The former model has a résumé filled with dream jobs, yet he still pushes himself for more. His latest venture is a collaboration with
Demeter Fragrance Library
- a line of exclusive scents inspired by his own photography. We sat down with Nigel at
Koi's SoHo Library
to get the scoop on his New York City fragrances and how the partnership with Demeter came about. We even managed to get a few selfie tips from him, too!
The
Nigel Barker Signature Fragrance Collection
is not something we'd expect from Demeter. The brand is known for taking everyday objects and experiences and turning them into colognes and EDTs. Instead of combining notes, Demeter's single note fragrances stand alone and can also be mixed together to create your own signature essence. You want to smell like
brownies
and
grass
? They've got EDTs for that. Creating this signature collection with Nigel meant making more complex blends. Not only is each scent adorned with a label of the original photo, but the potion inside depicts an essence of that area of NYC, making it the perfect homage to The Big Apple (which just so happens to be Nigel's home and the birthplace of Demeter).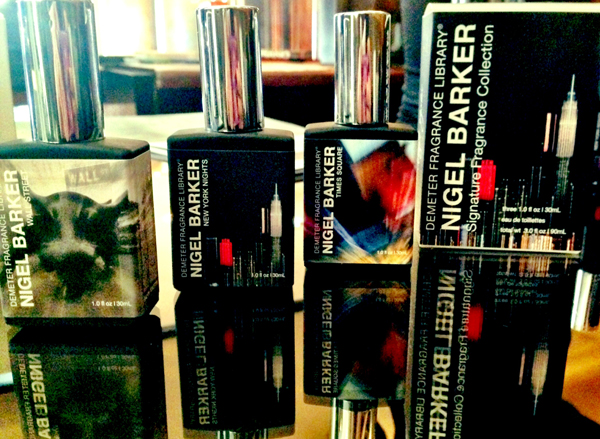 The signature scent of the collection is
New York Nights
, a blend of ylang ylang, red poppies, tobacco leaves and black vanilla bean. The energy of
Times Square
comes alive in Nigel's version of the tourist attraction - a mix of tuberose, neroli, ylang ylang, patchouli and vetiver. Nigel's favorite, 
Wall Street
, is the most masculine elixir of the three. It features notes of vanilla bean, black peppercorn, herbs and oak moss. Why is it his favorite? "Because I like to smell like money," Nigel told us.       
All three scents are available on DemeterFragrance.com now. But before you rush to buy them, we had Nigel tell us his top tips on taking the perfect selfie and why he doesn't use Instagram filters. If you want more likes, you don't want to miss this:
1. Tell a story.
"There are many ways to take a selfie, but the most important thing is to realize the concept - it's a selfie. What are you trying to say for yourself in that picture? The true essence of taking a great selfie - and the selfies that get the most likes - are the ones that have a story, narrative and/or motion that runs through them. It should be much more about why you're there, why you're excited about it and what you feel than the location. Most of the time, the best selfies are in someone's room at home - when you're upset or in a great mood. Those are the ones that people love."
2. Explore different angles.
"People love to get their photo from above, and I understand that because it eliminates the double chin and all that. But it also has its own problem - your head will look very big in that picture. If that's all you want it can be ok, but it also makes you look really weird. Your head looks really large and your body is really small. Lower the camera and bring it right below your chin. There's one way to avoid the double chin. Stick your head up in the air [chin up like you're looking up at the sky], feel that muscle [in your neck] tighten, come over and down and feel it hold for about five seconds. It's an old, classic model trick where it just sucks up the double chin. It won't last long so you better be quick with your selfie. Lift it up over your shoulder and boom!"
3. Direct your gaze.
"Remember where your lens is. Half the time, people look at their actual picture and not their lens. Then they wonder why their eyes aren't on the camera."
4. Go #nofilter.
As for his favorite filters, Nigel prefers none. "I've always preferred timeless pictures," said Nigel. "As soon as you apply a filter, they tend to be timely and not timeless." We also learned that his favorite app is
Camera+
. (Guess what? It's ours, too!)
Keywords
Get the latest beauty news and inspiration!
Sign up for our newsletter to receive the latest from Beauty Blitz delivered straight to your inbox.