Now Open: Deborah Lippmann's First Ever Nail Salon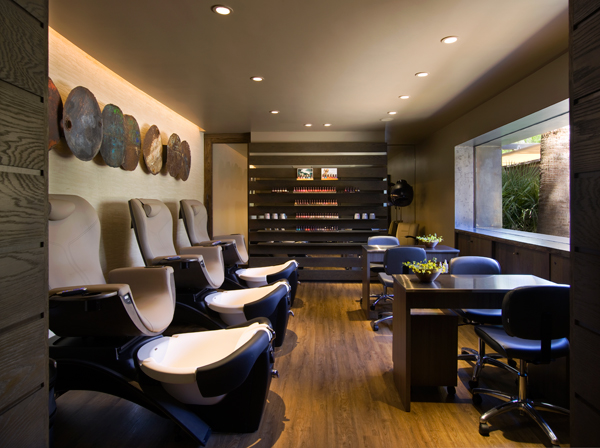 As nail polish addicts, we look to Deborah Lippmann for the most innovative and luxurious nail lacquers and treatments in the industry. The nail guru never disappoints when it comes to new launches and stunning work backstage at Fashion Week. With so many successes on her resume, it was only a matter of time before she opened up a nail salon of her own. 
This month, Deborah opened the doors to her new
350-square-foot salon
in the award-winning
Life in Balance Spa at Miraval
in her home state of Arizona. (Bummer for us east coast gals.)
The salon features three pedicure chairs with a view of the Catalina Mountains, as well as two manicure stations. Deborah even designed the entire treatment menu that promotes long-lasting nail health and pampers your tips and toes to the extreme.
Everything is top notch - what else would you expect? 
"I grew up in Arizona, which as my home state holds a special place in my heart," said Deborah. "I support the Miraval philosophy of Life in Balance – it's something in which I very much believe. I have truly benefitted from their teachings – learning to get to the root of things, releasing and letting go. The Miraval experience makes it so much more than just a spa." 
The high-end treatment menu features 50 to 80-minute long services (these aren't your average manis and pedis, folks!) ranging from $75 to $140. It might be a bit more than we'd usually spend on a nail service, but when you're talking organic and exotic ingredients and ultimate hand and foot massages, we're so willing to take the plunge. 
If you're in the Tuscan, Arizona area,
book an appointment
at the Deborah Lippmann Salon ASAP. And please let us how much you loved it so we can live vicariously through you! Fingers crossed for an NYC salon in the near future!  
Keywords
Get the latest beauty news and inspiration!
Sign up for our newsletter to receive the latest from Beauty Blitz delivered straight to your inbox.