Jokers Turned a Subway Station into a Spa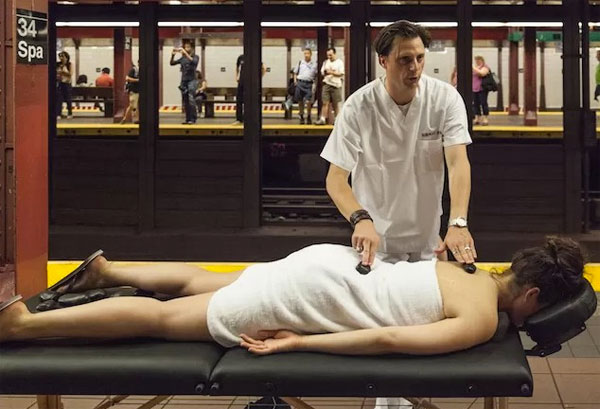 Bikram-hot subway platforms are a fact of life in the summer, so it's about time someone put that schvitz-inducing atmosphere to good use. Welcome to the 34th Street Spa, a new underground destination for all your relaxation needs. Hot stone massages, detox steam rooms and citrus-and-cucumber infused water are just a few of the amenities offered on the N/R/Q platform thanks to comedy group Improv Everywhere. For an afternoon, the pranksters transformed the midtown subway station into a popup spa, complete with massage tables and patrons in towels — all of which you can watch in this video. The soothing subterranean resort may be a joke, but that glass of cool cucumber water sure would hit the spot on our commute home later.
Keywords
Get the latest beauty news and inspiration!
Sign up for our newsletter to receive the latest from Beauty Blitz delivered straight to your inbox.