Now You Can Buy Orange is the New Black's Fictional Soap Line in Real Life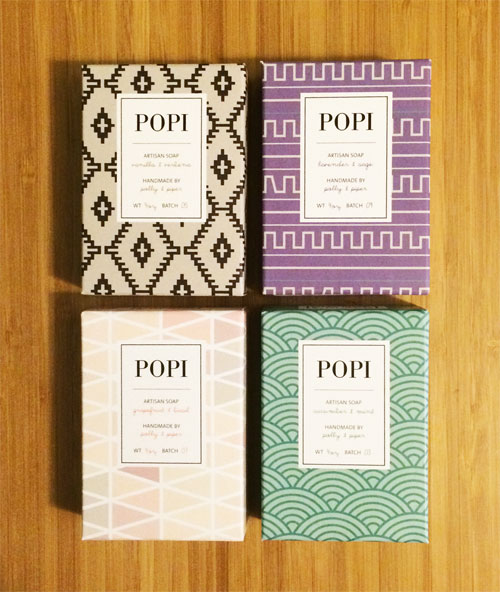 For most of us, movie- and TV-themed lifestyle accessories are a distant #TBT (what ever happened to that The Little Mermaid-themed bedspread anyway?). But a new beauty-focused homage to Orange is the New Black, whose third season premieres next Friday, is bound to excite even the most seasoned binge-watchers.
In Season 1 of the show, Piper and her pre-prison BFF Polly create an artisan soap company called POPI ("poppy"), an amalgamation of their first names. Now the fictional line of bath bars exists in real life, thanks to a partnership between
Chivas Skincare
and Lions Gate Entertainment.
Chivas, a boutique brand that handcrafts soap and skincare products using goat milk from their own Southern California farm, based the collection of soaps on details from the show's scripts
— like this exchange that happens in Polly's kitchen in Season 1: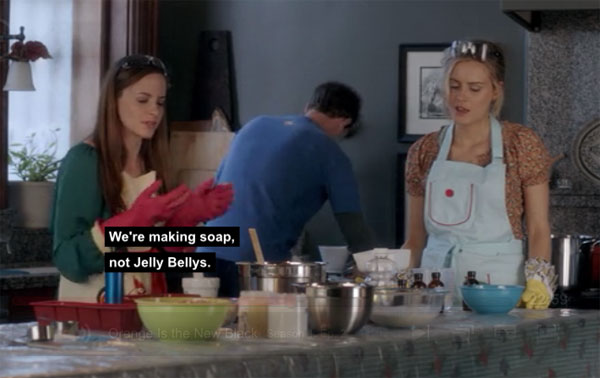 Piper: That smells fantastic... So, you can put anything in there?
Polly: Just about. Peppermint, basil, grapefruits, vanilla. 
Pete: She won't do chocolate... 
Polly: We're making soap, not Jelly Bellys... you'd want something more along the lines of sage...
Piper: You could sell these, you know.  At farmers markets, little boutique stores... 
I could be your partner... market it right and package it right, this is money. 
I mean, it smells so f***ing good in here.
If you're familiar with the show, you'll recall Piper's later attempts to run the soap company using her limited prison phone privileges, and the irony of pitching fancy soap to Barneys when her reality consists of the jail's sad commissary beauty products and gross, scary showers. The real-life POPI collection, of course, features a soap based on each of the ingredients Polly mentions in the kitchen scene. There's Cucumber & Mint, Vanilla & Verbena, Lavender Sage and Grapefruit & Basil. Each of the bars smells amazing, and creates a rich lather that leaves skin super soft. Bring one as a housewarming gift when you head over to your own BFF's place to watch the show's third season, which premieres on Netflix June 12.
Keywords
Get the latest beauty news and inspiration!
Sign up for our newsletter to receive the latest from Beauty Blitz delivered straight to your inbox.