Oribe Reinvents the Mousse, Launches Two New Texturizing Sprays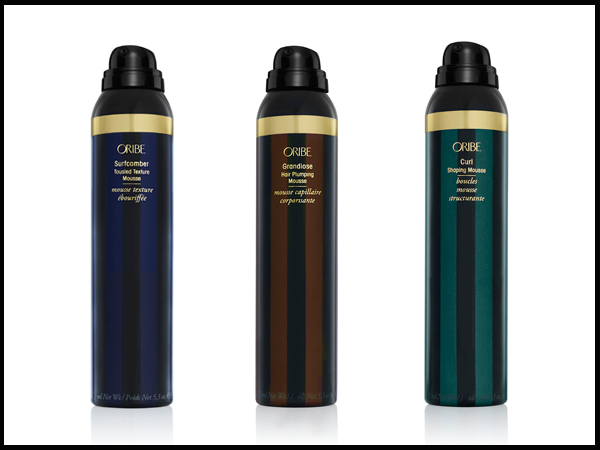 The mastermind behind some of our favorite hair products like Dry Texturizing Spray and Apres Beach Wave and Shine Spray is back at it again with five new hair products that we're sure will become cult classics. Oribe never fails to give our hair a dose of luxury with his beautifully scented products that always get the job done. Don't even get us started on the absolutely stunning packaging that's always front and center on our vanities. Now, you must make room for the latest from the hair extraordinaire.
First, there are three new mousses in town and they aren't like any other mousse you've tried before.  Oribe has reinvented the styling product with Surfcomber Tousled Texture Mousse, Grandiose Hair Plumping Mousse and Curl Shaping Mousse. Each targets a specific hair category, then dries and leaves zero residue behind. Surfcomber ($37) is great for anyone looking to get waves that are soft and pliable. The hydrating mousse helps create separation between waves, while adding moisture and shine. Grandiose ($35) is known as a "sexy reinvention of late 70s-style mousse." The thick, starchy formula offers a maximum amount of volume and fullness without the crunch. Finally, the Curl Shaping Mousse ($36) is a curly girl's one-stop shop for perfect, manageable spirals. The frizz-fighting formula locks in moisture to produce body, bounce, definition and shine. Which mousse are you excited to try? Our personal fave? Grandiose!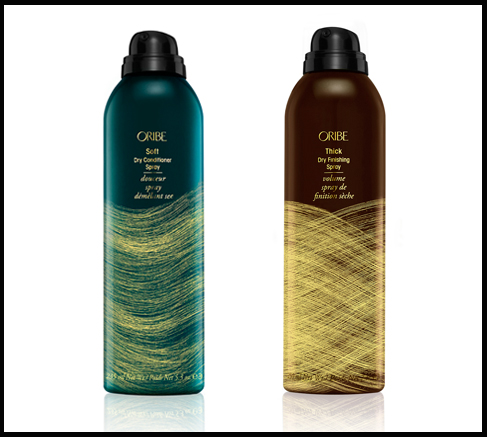 If you love Oribe's Dry Texturizing Spray as much as we do, you're going to obsess over the two new additions to the Texturizing Spray family: Thick Dry Finishing Spray and Soft Dry Conditioner Spray. Thick Dry Finishing Spray ($37) was inspired by Oribe's days on-set when he noticed how full, dense and soft models' and celebrities' hair was after brushing it out at the end of the day. Thick Dry was created to get the same effect without layers of product. It's the ideal finishing product if you're longing for thick, voluminous locks. It inflates the hair from root to tip, giving it maximum hold while reducing oiliness. If softer hair is on your radar, look no further than Soft Dry Conditioner Spray ($35). It acts like a fabric softener for your strands! Top off your blow out with the weightless, silky formula to transform your hair into a smooth, shiny and irresistibly soft mane. It's even packed with UV protectors to fight the elements. 
All of Oribe's amazing, new products are available at Oribe.com now! Want to try them before you buy? If you're in the NYC area, make an appointment at Butterfly Studio Salon. They just started carrying the brand and their crazy-talented team will give you an Oribe blow out of a lifetime. We're still lusting over ours from earlier this week! 
Keywords
Get the latest beauty news and inspiration!
Sign up for our newsletter to receive the latest from Beauty Blitz delivered straight to your inbox.