This Shampoo Smells Like Your Mom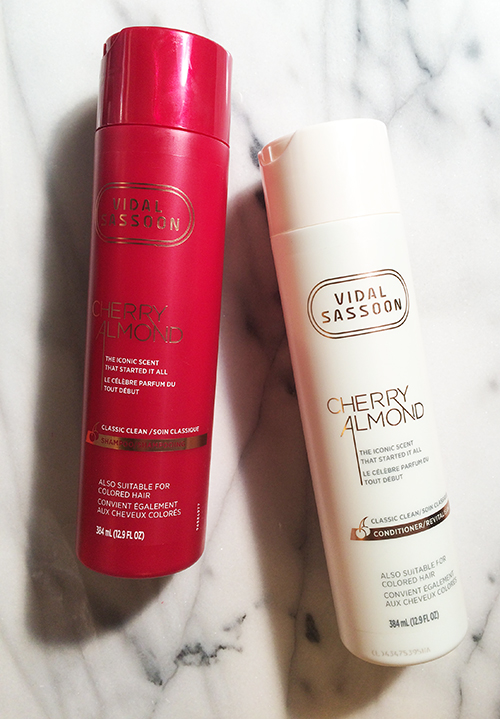 Okay, I've never met your mom. And I don't really know what type of shampoo she used in the 1980s. But I'm guessing there was a good chance it was Vidal Sassoon.
The original Vidal Sassoon shampoo and conditioner, which debuted in 1977, had a cherry almond scent that's instantly recognizable to anyone old enough to remember the "If you don't look good, we don't look good" era. But when Procter and Gamble relaunched the brand a couple years ago, the new and improved haircare formulas didn't look or smell like the original. And why would they? Times — and haircare routines — have changed.
Please enjoy this amazing 1989 commercial.
But because everybody loves a throwback,
the company has finally reintroduced the Cherry Almond Collection, with a classic scent and bottle design that will basically turn your shower into a time machine
(seriously — I haven't been this excited about a vintage shampoo scent since Herbal Essences relaunched the
pink one
). It's pretty amazing how scent memories can strike a chord, especially when they're attached to something as familiar as a daily beauty routine.
Of course, this nod to the past doesn't mean the brand is stuck there. VS's newest launch,
Salonist Hair Color
, is one of the more groundbreaking new ideas to hit beauty aisle shelves recently. It comes with a separate color formula for roots and another for mid-lengths and ends. Who says an old brand can't learn new tricks?
Keywords
Get the latest beauty news and inspiration!
Sign up for our newsletter to receive the latest from Beauty Blitz delivered straight to your inbox.