Orly's New GelFX Uses LED Light + It Dries Faster!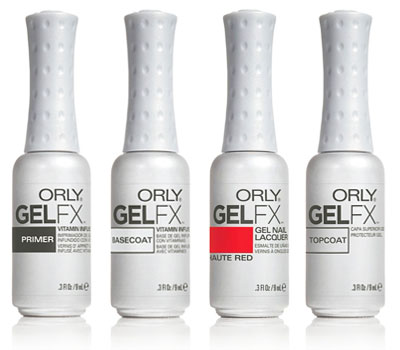 Gel manicures may be great for long lasting shine and color, but some people aren't so hot on the UV light curing system, not to mention the removal process. Well, Orly is releasing their new GelFX in salons this August with some much needed improvements to the gel process. Their curing system uses LED light, so this mean no UV radiation for your hands - one of the quickest places to show signs of aging. And another added bonus, the formula dries in half the time of a standard gel manicure.
Considering there are plenty of gel options on the market, Orly has clearly learned what's good, what's bad and how to make their line - let's just say it - better. From vitamins A, B5 and E found in the basecoat to the GelFX cuticle oil and not to mention the 32 color options, we think it'll be a hit. Plus, the special removing mitts mean you don't have to submerse your whole hand into a not-so-nice bowl of acetone.
Not being the first to hit the market clearly has its payoffs.
Get the latest beauty news and inspiration!
Sign up for our newsletter to receive the latest from Beauty Blitz delivered straight to your inbox.