The US Olympic Synchronized Swim Team Swears by This Summer Savior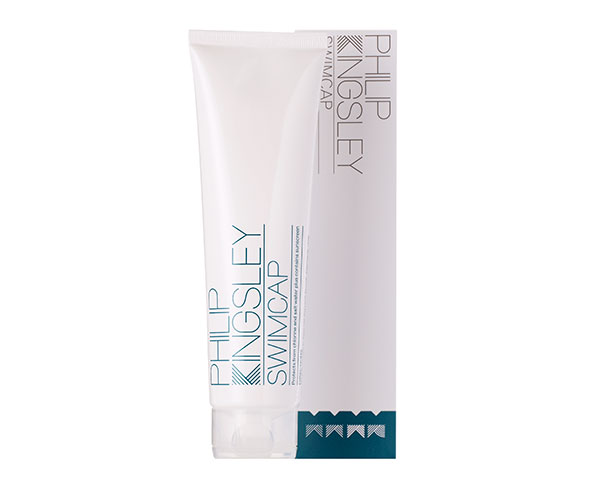 Fun fact: I was on the swim team in high school. Not-so-fun fact: I was awful. Even though my after-school activity didn't last very long (or score me a varsity letter), I can attest that swimmers suffer serious hair damage from chlorinated water, which turns hair into a dry, faded mess. Oh, and FYI, swim caps don't really protect your strands from pool chemicals, not that you'd want to rock a skintight condom on your head at a summer pool party anyway. So what's the best way to keep your hair healthy in the pool this summer? Hair and scalp guru Philip Kingsley and the US Olympic Synchronized Swim Team have the answer. 
The
Philip Kingsley Swimcap
 ($35) was created by Kingsley at the request of the team to act as a guard against the pool's harmful cocktail of chemicals. This creamy product features UV protectors to avoid breakage and color fading in the sun, as well as deep conditioning ingredients to guard strands from chlorine and salt water, and even discoloration. It lets you enjoy your summer without having to worry about your hair looking and feeling like hay; or even worse, green hay. Trust me, you won't want to leave home without this in your beach bag or weekender. 
Application is especially easy. Simply apply the cream to wet hair before going out into the sun or diving into the pool. Work it through evenly section by section, take as many dips as you please, and wash and condition as usual after exposure. This is definitely a swim cap I wouldn't mind wearing everywhere all summer.  
Keywords
Get the latest beauty news and inspiration!
Sign up for our newsletter to receive the latest from Beauty Blitz delivered straight to your inbox.