Pretty Packaging, Prettier Hair: We Love This New Haircare Line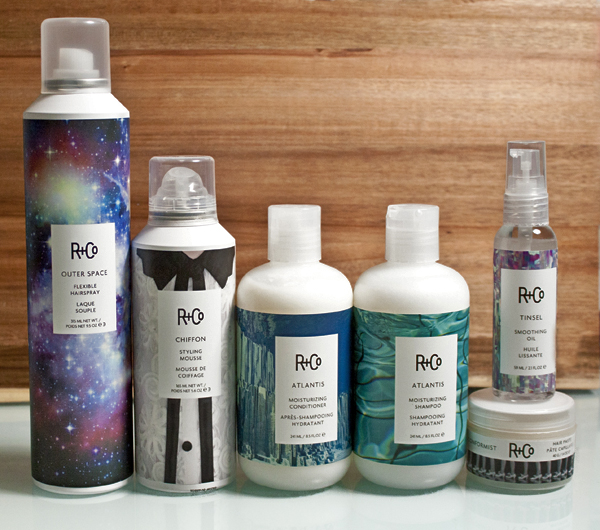 With their eye-catching labels, the products from new haircare line
R+Co
are about to become as ubiquitous in curated bathroom "
shelfies
" as Diptyque candles and fresh flower arrangements. But pretty packaging isn't all this line has going for it: the shampoos, conditioners and stylers also make hair look (and smell) amazing.
The line, which launches this month at salons and retailers including Neiman Marcus and C.O. Bigelow, was created by a "supergroup" of big-time hair stylists. Howard McLaren, Garren, and Thom Priano have a century of experience between them, and they've used this expertise to develop a collection of 23 products that cover pretty much every styling need you could think of. Our favorites so far include the Atlantis Moisturizing Shampoo and Conditioner ($28 each), a savior for dry hair that leaves strands super soft, and the Outer Space Flexible Hairspray ($29), which holds styles in place without leaving a stiff residue. The product lineup also includes four more types of shampoo and conditioner, mousses, creams, waxes and pomades, and a dry shampoo. If the early reviews are any indication, this line is about to become as well-known as the stylists behind it. 
Photo by: Taylor Cox
Keywords
Get the latest beauty news and inspiration!
Sign up for our newsletter to receive the latest from Beauty Blitz delivered straight to your inbox.