Recreate Britney Spears' Shape Magazine Cover Hair in 3 Steps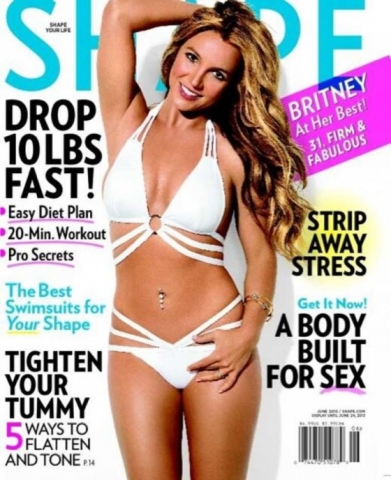 Did anyone else's jaw drop when they saw Britney Spears on the June cover of Shape Magazine? We almost had to take a second glance to make sure we weren't hallucinating. Sure, Britney has been looking gorgeous since her crazy stunts back in 2007, but this is definitely the best she's ever looked. Her pretty beach waves are obviously a major upgrade from her shaved head, and hairstylist Glenn Nutley gives us the scoop on how to recreate them at home. Get ready for the easiest DIY tutorial, like ever. Plus, look out for Glenn's great tip on how to tame flyaways!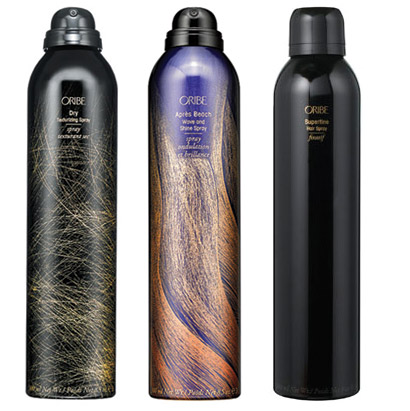 What you'll need:
- Curling Iron
- Oribe Apres Beach Wave and Shine Spray
- Blush brush
How-to:
Step 1: "Curl hair with an iron away from the face on both sides. Before shaking out the curls, blast the roots with Dry Texturizing Spray. 
Step 2: "With the head tipped back, separate curls with your fingers and shake them all out. While the head is still tipped back, spray Apres Beach Wave and Shine Spray throughout the ends."
Step 3: "Clean up flyaways without weighing down the style by spraying Superfine Hair Spray on a blush brush and applying wherever needed." Glenn adds, "Britney loves [the soft-hold hairspray]. She doesn't want me to use anything else on her!" 
Keywords
Get the latest beauty news and inspiration!
Sign up for our newsletter to receive the latest from Beauty Blitz delivered straight to your inbox.