Relaxed and Natural at Marc by Marc Jacobs - NYFW Fall 2011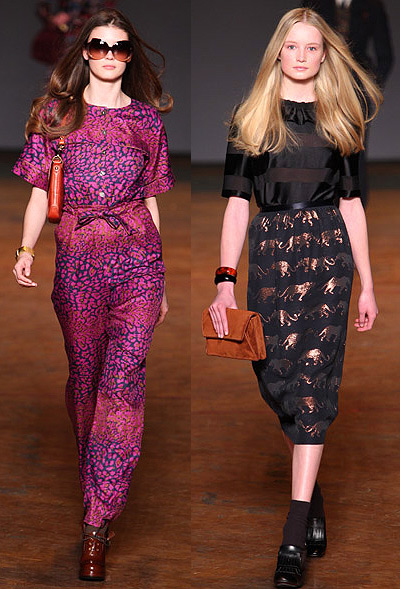 The Marc by Marc Jacobs girl is going a little more rich and sophisticated for Fall 2011, which translated to some pricey skincare in the beauty department.
Makeup: Dick Page for Shiseido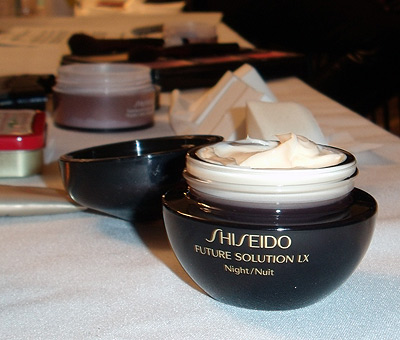 "We're doing this embarassingly expensive skincare," Dick said. "When I was doing the test I was like we should make this very rich. So we're using Shiseido Future Solution LX. It looks gorgeous and what's really nice about it is if you massage this into the skin and then put base on it, it's really melty and the skin feels beautiful."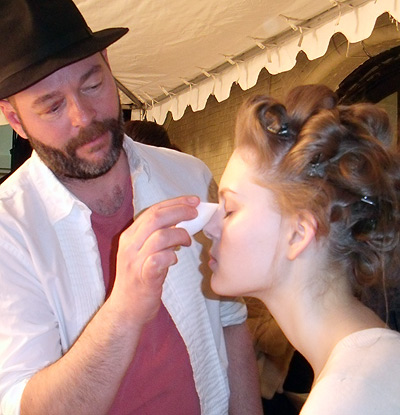 So after applying the $260 face cream, the models are getting a touch of foundation to even out their skin and then Dick applied a little blush on some of the girls. " It's the idea of being relaxed and comfortable," he said. "But that's the funny thing about it. Would I really be that relaxed if I spent that much money on skincare?"
Hair: Guido Palau for Redken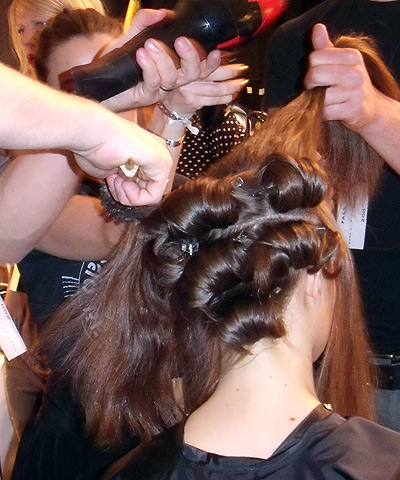 To complement the very natural makeup, Guido went with a classic blow dry for the hair. "It's very un-Marc," Guido said. "Usually he's more downtown, a little more grudgy, or easy where as this is more of an uptown Marc Jacobs girl. She has great quality hair, and it's blown out and bouncy. She's a little rich, or she's pretending to be rich fior the day." To get the perfectly blown out look, Guido used Redken Velvet Gelatine 07 for bouncy, healthy strands. "It's the kind of hair every girl wants."
Nails: Elisa Ferri for Zoya
"Today we're using Lori by Zoya," Elisa said. "This is pale pink - it doesn't have a lot fo blue in it, which makes it easier to wear. Marc by Marc Jacobs is a very youthful line, so this makes their girl look finished or polished, but not."
Keywords
Get the latest beauty news and inspiration!
Sign up for our newsletter to receive the latest from Beauty Blitz delivered straight to your inbox.