What's Your Skin's Real Age? SK-II Wants to Help You Find Out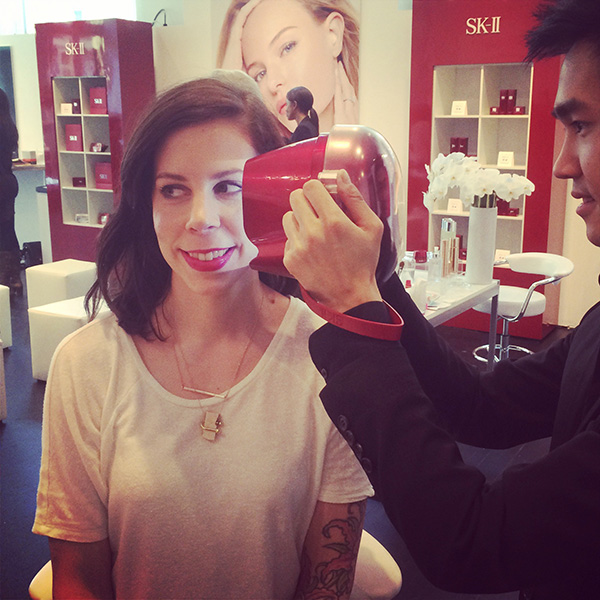 There are a few ways to tell if you look younger than you actually are. You get carded when buying wine. You still fit into your jeans from high school. Your Facebook friends tag you on Buzzfeed posts for "Things Only People Born in the '90s Understand." 
Now there's a new, scientific way to learn whether you actually look younger than your years — and by how much.
Luxury skincare brand SK-II has just debuted its new Beauty Imaging System, a state-of-the-art skin analysis device that analyzes your skin's visual age by capturing close-up digital images of your face.
The system ranks your skin based on five key factors: Texture Refinement, Firmness Power, Wrinkle Resilience, Radiance and Tone. It even tells you your complexion's approximate age in each of the categories, so you can see where your skin stands.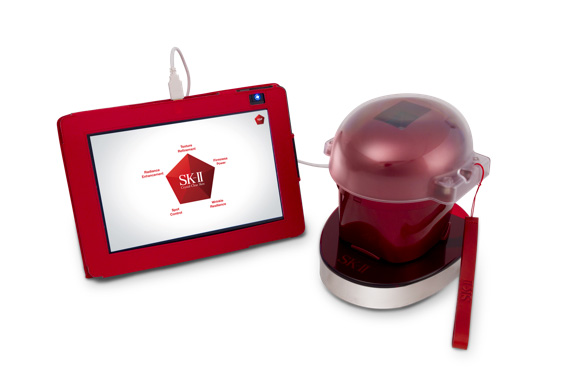 SK-II is launching two pop up studios in New York and San Francisco to let the brave ones among us get the real scoop on their skin. When I tried the analysis yesterday, I was initially hesitant to let the gadget get up close and personal with my pores. But upon seeing my results (phew) I was happy to learn that my skin is more or less on the right track, and to know I should be focusing on the one area where it isn't (texture refinement — i.e. the aforementioned pores). SK-II's Skin Counselors are on hand to help design a regimen that addresses your specific issues. And yes, there are plenty of product samples guaranteed to make you feel like a kid in a candy store, whether you look like one or not.
The SK-II Pop Up Studios are open through May 23 at 468 Broome Street in New York and 117 Post Street in San Francisco.
Keywords
Get the latest beauty news and inspiration!
Sign up for our newsletter to receive the latest from Beauty Blitz delivered straight to your inbox.