Which Product Gives the Best Bronze Glow? I Tried 15 Self-Tanners to Find Out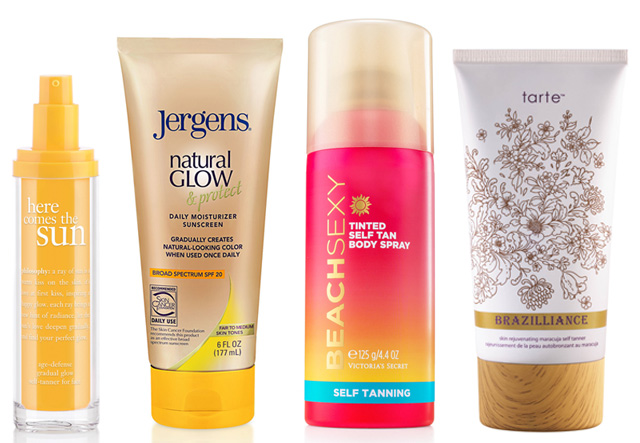 As a former tanning salon employee and current beauty editor, I may have sworn off UV rays but I'm still fluent in the ways of self-tanning. That said, I had yet to find the perfect at-home formula. So I decided to brave 15 different self-tanners in search of the all-around best faux glow for summer. 
With each of my limbs bronzed with a separate product, I created a simple star rating that addresses five essential qualities: application, color, smell, drying time and immediate results. Each product got the same pre-application treatment and timeline. I followed my own self-tanning tips (see below), applied the product right before bed and washed the solution off the next morning. Each product had approximately 8-10 hours to reveal itself. 
Whether you're a veteran or a virgin, always remember these cardinal rules of self-tanning:
Before applying self-tanner, do:
Shower, exfoliate and shave.
Apply a light body lotion on any dry spots (i.e. knees, elbows, heels).
Create a color barrier by applying moisturizer to your feet and hands, armpits and backs of knees and elbows. 
Don't: 
Apply deodorant prior to self-tanning.
Wear tight clothing post-application. 
Sweat, do dishes, or go jogging in the rain after applying tanner. 
Now, onto the reviews!
Self-Tanning Lotions
Self-tanners in lotion form are, in my opinion, the easiest to apply because they make blending simple. To avoid streaking, apply in a circular motion, not up and down. Using a mitt (some products come with one) makes the whole process easier and the results so much better. If you're not using a mitt, make sure you wash your hands right away after applying tanner; your palms will look very scary if you don't. I recommend using a wet wipe to clean your hands. This way, you can get your fingers and palms completely clean while letting the color blend into your wrist area.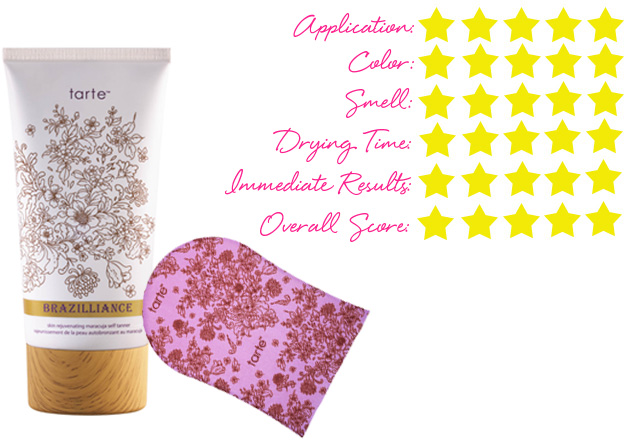 This is my favorite product of all the ones I tested. It comes with a mitt that makes blending and applying easy and means you don't have to worry about staining your hands. The color you see when you first apply this tinted formula is exactly like the color that develops after a few hours: a natural bronze, Sports Illustrated Swimsuit Edition type of tan. And the smell? It reminded me of a blend of roasted nuts. Simply divine!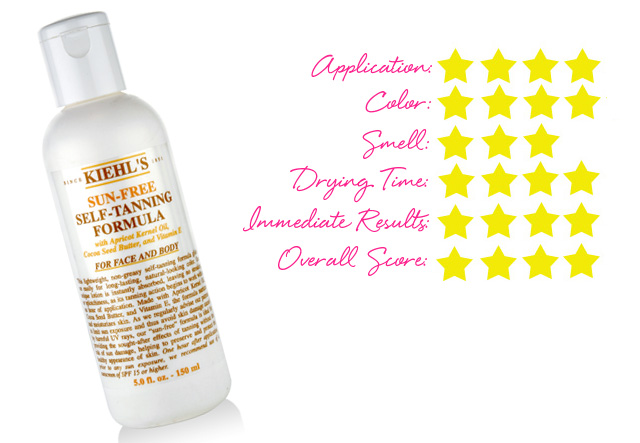 The creamy texture of this product felt great on my skin, and was similar to body lotion: very moisturizing, yet dried quickly without stickiness. It also blended very well. Although the formula wasn't tinted, it was still easy to achieve a natural, non-blotchy glow.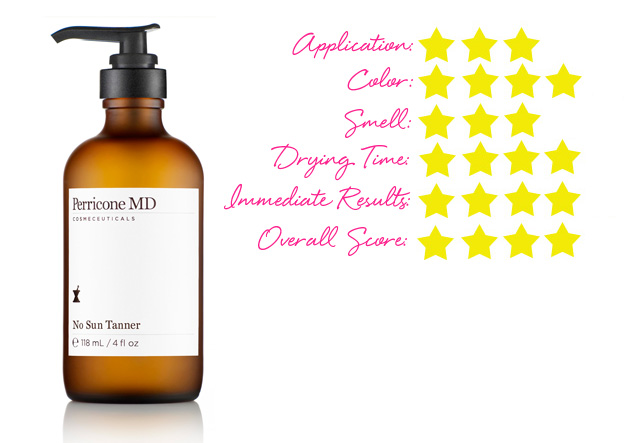 This self-tanner was also very lotion-like, just a bit thicker. I loved the color that I got after washing off the non-tinted solution: dark, but not unnaturally so. Though the consistency was on the thick side, this one still blended fairly easily and dried quickly. Plus, its formula features a skin-tightening ingredient called DMAE that helps firm the skin while giving you a faux glow. 
Self-Tanning Sprays and Mists
In my opinion, sprays are the hardest self-tanners to work with, since applying them requires a constant, smooth motion that not everyone is capable of doing. They're also messy, so make sure to apply them while standing in the tub or shower (or risk bronzing your bathroom walls). If you can, have a friend help you mist the backs of your legs and back to ensure you're covered and streak-free.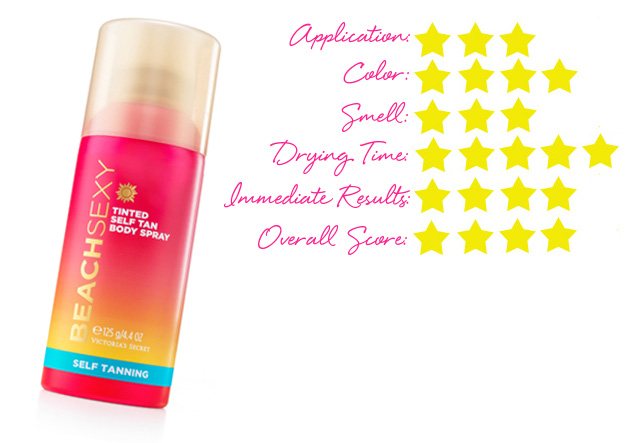 The solution has a bit of a shimmer, which makes it good to wear on your legs for a night out. The nozzle dispenses a very fine mist, so achieving even coverage is easy - a good thing, since I found a single, light layer to give me the most natural color and quickest drying time. (Don't get too heavy-handed, or this one has the potential to look orange.) As dark as the tinted formula seemed when I first applied it, the color actually looked very natural after a shower. It lasted two or three days and washed off gradually, too. I would definitely use this one again (you can't go wrong with that price tag).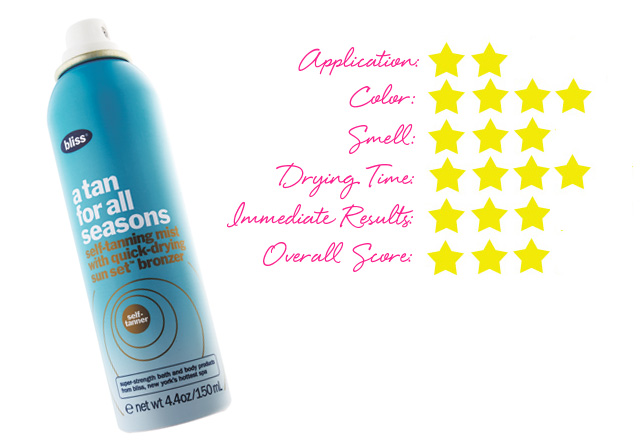 Although I loved the color after I washed off the solution, the process of applying this mist wasn't easy. Initially, the spray squirted out of the can leaving blobs that had to be patted off, though I eventually got the hang of it. To avoid a similar problem, I suggest you test-spray into the tub or on a piece of cardboard to get the flow down. Also, the immediate result was somewhat unnerving: the color looked purple-ish brown on me, and I was afraid it wouldn't look good the next day. Luckily, the color looked very natural after I washed off the solution and wasn't orange at all - just a very deep brown. If you have darker skin or want a deeper tan, this may be the product for you. 
Gel/Mousse Self-Tanners
Use a gel or mousse self-tanner like you would a lotion, blending with circular motions. Exfoliate skin and moisturize all dry spots before applying the solution, and immediately wash hands after application.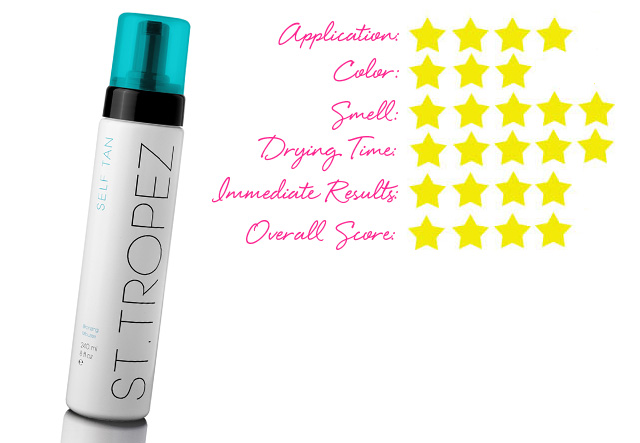 If you want a quick application that dries almost instantly, this product is for you. Be warned: you have to be speedy to make sure you blend this tanner well enough before it dries. The mousse formula is airy and easy to work with, and its tint is dark but allows you to build up to your desired shade. If you like to be in control of your tan, definitely go with this mousse.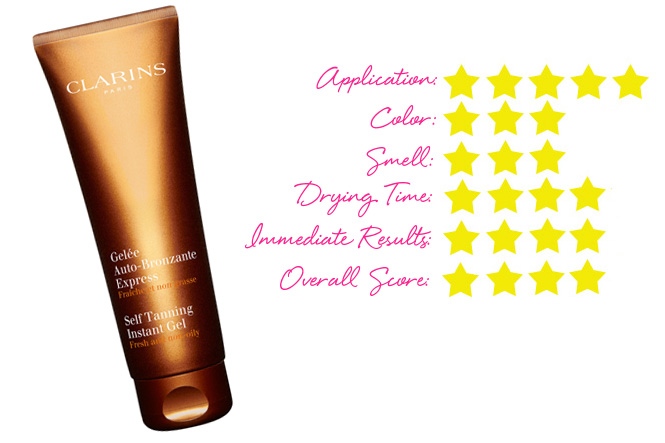 The lightweight gel formula made blending the product easy, and it dried in just a few minutes. The tinted solution was very dark against my skin when I first applied. When I washed it off the next day, my tan was a nice shade (not streaky or orange), but still a bit too deep for my taste. I think it would look a lot better on darker skin. 
Self-Tanning Wipes
The solution in wipes is not always tinted (none of the ones I tried were), so you should test the color on an inconspicuous spot to see what the end result will look like. Like lotion, apply in circular motions but don't press too hard. One circular swipe is enough unless you want a very dark tan. Keep in mind that one towelette is designed to tan your whole body, so don't think that you need to open another. And, as always, wash hands immediately after application!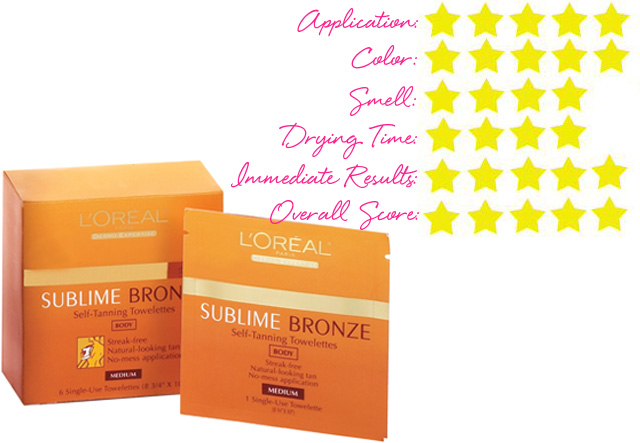 Like the other tanners in this category, these vitamin E-infused wipes were easy to use and dried quickly. Not only were they the cheapest, these towelettes actually gave me the best color among those I tried. The tan was just so pretty! They did have a typical self-tanner smell, but it wasn't overpowering and washed away after I showered. I would definitely use these again. 
These were the first self-tanning towelettes I had ever tried, and based on the result, it was obvious I overdid it. I appreciated how easy the process was with the wipe and how fast the solution dried, but the color was way too deep for my fair skin (though it would suit darker skin tones). I even experienced some random streaks and stains around the arms - probably a result of my inexperience in the towelette department.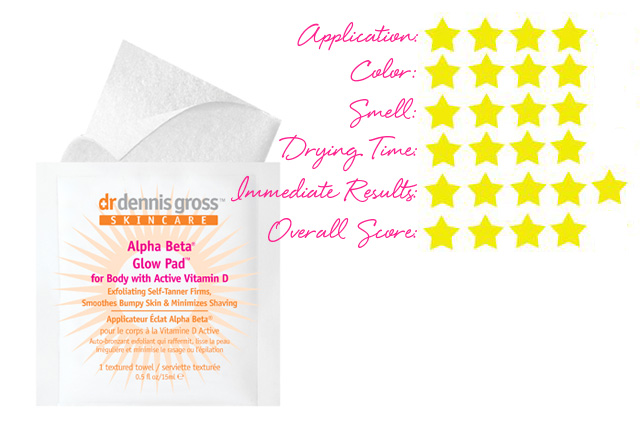 These towelettes' exfoliating texture and skin-nourishing ingredients give them a leg up against the competitors. Boosted with antioxidants and vitamins, these wipes promise to help smooth bumpy skin, reduce signs of aging and prevent collagen breakdown. The color was pretty dark on my fair skin, but it was still even and natural looking. The tan lasted about a week and disappeared gradually.
Gradual Self-Tanners
With their lower concentration of tanning ingredients, gradual formulas are meant to be applied over the course of a few days. That said, they should be used just like any other self-tanner. Most don't have a tint, which may make it hard to remember to wash hands after application, but don't skip this step or you'll be left with over-tanned palms.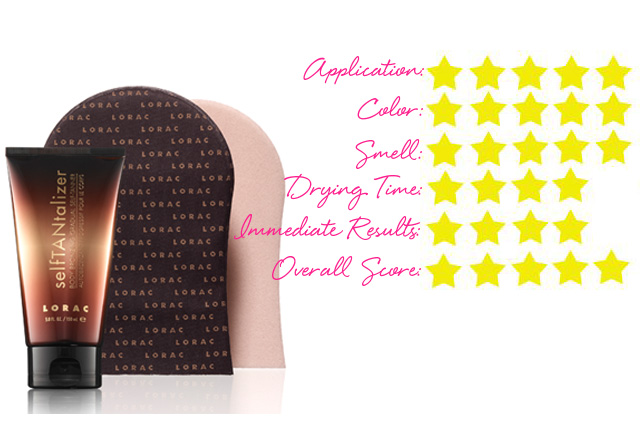 This gradual tanner is tinted and comes with a mitt for easy blending. I loved how my color looked after just one application of this chocolate-scented emulsion (seriously, it smells so good!). For my fair skin, just one layer gave me a pretty glow without overdoing it.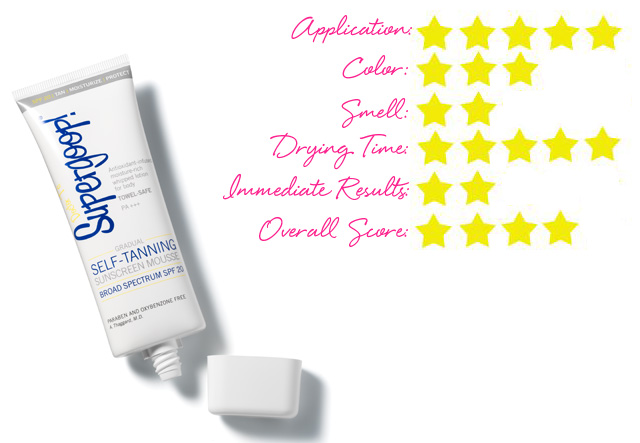 Although I usually prefer to apply self-tanners at night, this whipped lotion's broad spectrum protection makes it a perfect choice for daytime wear. It's not tinted, and the gradual tanner doesn't really show until after a few applications. The only downfall was the smell. Although it wasn't overpowering, I kept catching whiffs of telltale tanner odor on my skin. I do love the fact that I can protect my skin from the sun while still getting a nice tan.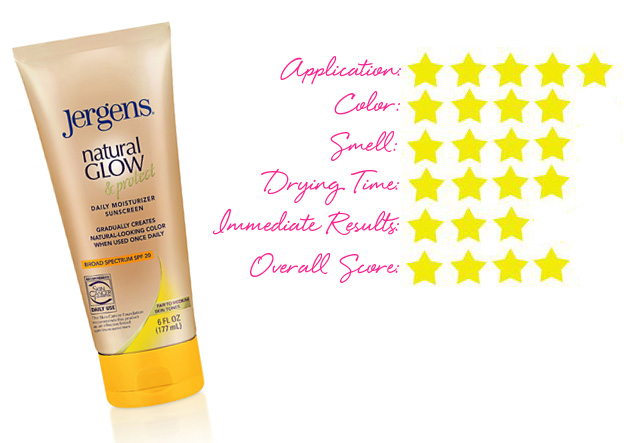 This is another broad spectrum protection gradual tanner. After just two applications, I had the perfect color that lasted for a few days. I really loved the hydrating, non-greasy formula that was light enough to make application and blending easy. 
Self-Tanners for the Face
Face tanners are awesome for those who don't like wearing foundation. It's important to use a tanner designed specifically for the face, since the formula will be lighter and less likely to clog pores and cause breakouts. Prepping is simple: just exfoliate and apply your regular moisturizer before you apply a self-tanner. 
There are three spots that tend to get overlooked when you are applying tanners on your face: the ear area, hairline and neck. Make sure you lightly dab some solution around your hairline as well as on and behind your ears so it doesn't look like you're wearing a mask. I like to use a face tanner on my neck instead of a body tanner so the color flows more gradually and looks natural. Remember, sunless tanners don't have SPF, so make sure you put some on before you step out!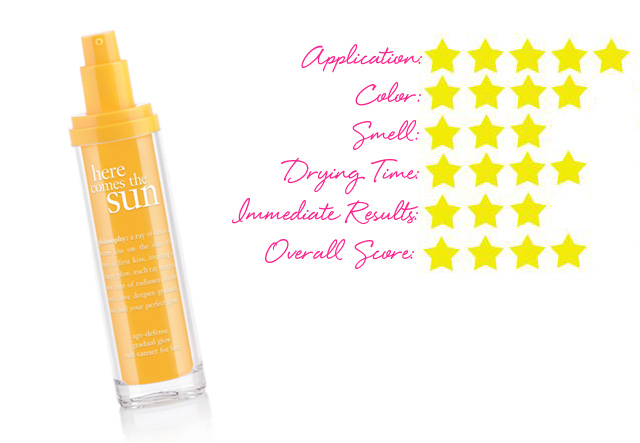 I really love the formula of this gradual face tanner. It's very light and feels just like a serum, plus it features an amino acid complex that helps reduce the look of fine lines and wrinkles. The next day, I saw a nice hint of color - not too light, not too dark. I only had to reapply once to get my desired shade. If you want to go darker, you can build color over the course of a few applications.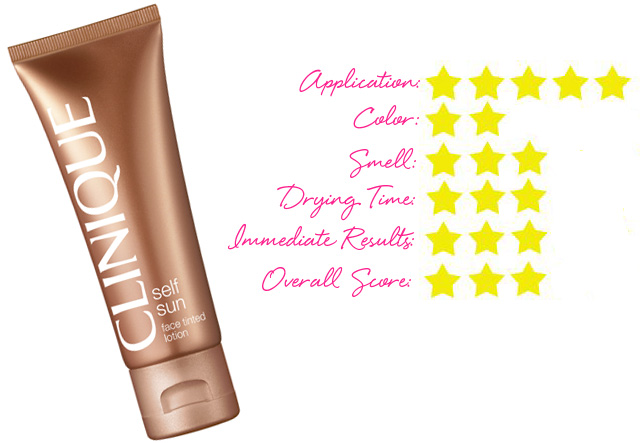 Although I liked the formula and feel of this tanner, my face was way too dark after just one application. It was the type of color you would get from a body self-tanner, meaning it wasn't subtle at all. I did like the fact that the lotion was tinted, which made it easy to apply evenly. If you're looking for a deep tan on your face, this product is good bet. 
At the end of my experiment, there wasn't a self-tanner that I truly hated. It all depends on what formula you prefer and what skin tone you have. Which self-tanners are you planning to try this summer? Have I missed any that you really love? Let me know!
Keywords
Get the latest beauty news and inspiration!
Sign up for our newsletter to receive the latest from Beauty Blitz delivered straight to your inbox.