Yes, You Can Get Your Eyebrows Threaded at Walmart!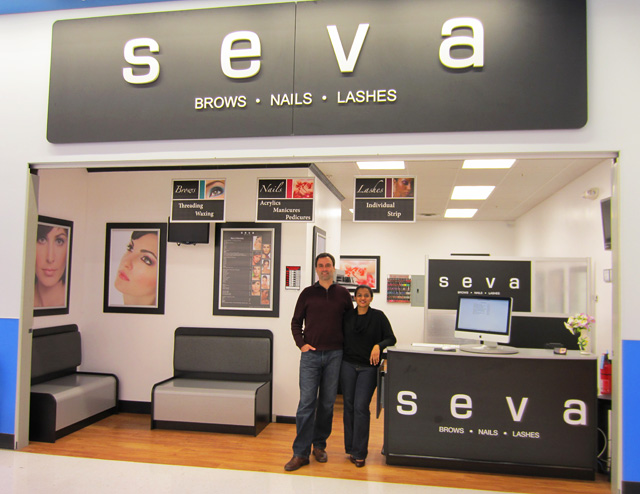 The next time you head to Walmart, you can peruse the latest fashions for your whole family, outfit your backyard, pick up a prescription, stock up on your groceries, and then get your eyebrows threaded. Really, you can!
Seva is a salon franchise partnering with Walmart to open locations in the retail giant's high-traffic locations nationwide. "We wanted to establish our eyebrow threading concept in a location that would allow us to give threading maximum exposure without sacrificing convenience and privacy," said the husband and wife team Vas and Sonal Maniatis in an email. "Retail environments such as Walmart seemed to offer just that as well as the benefit of 30,000 plus customers in foot traffic per week. Most importantly, the retail environment could offer an unparalleled one-stop-shop convenience to the customer."
Vas and Sonal opened their first concept store in 2008 in a brand new Walmart in Indianapolis, and the salon was a success. "We wanted to expand our service offerings beyond threading and grow nationwide," they said. "We rebranded our Walmart-based concept under the trade name Seva, which means 'To Serve Selflessly,' and expanded our menu of services to include conventional hair removal such as waxing, as well as nail and spa services. Mid-2010 marked our initial franchise offering and nationwide expansion plans for Seva. We currently operate in nine states with plans to continue to grow both nationally and internationally."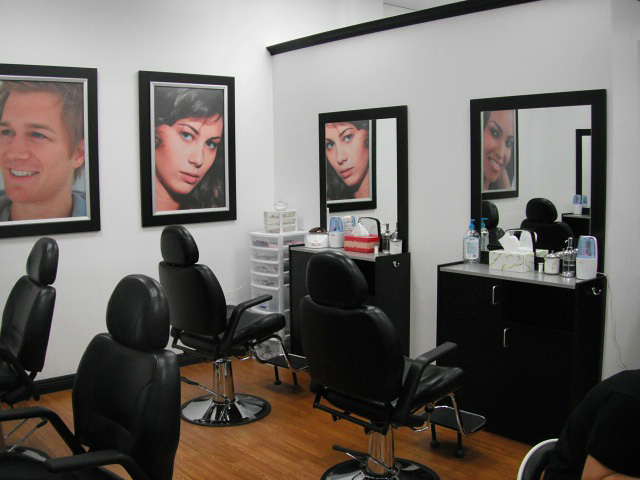 If you thought threading and Walmart seemed like an odd mix, so did we, but Vas and Sonal realized the appeal of in-store beauty services for Walmart customers. "It absolutely complements the one-stop-shop convenience to the consumer," they said. "Shopping and beauty are recurring tasks. Threading specifically is typically performed every two weeks so it corresponds very nicely to the recurring shopping trip. Moreover it is extremely quick, more so than probably any other beauty service. Eyebrows are done in as little as five minutes, and threading and lashes only take 15 minutes. Our service is in and out, which is exactly what the typical Walmart customer is interested in."
Seva locations offer threading and waxing for brows and face, eyelash extensions, and eyebrow tinting. You can also get body waxing and facials, and there are manicures and pedicures available, too. These stand alone stores within Walmart have private rooms available, but there are also open chairs for threading and eyelash application.
Get the latest beauty news and inspiration!
Sign up for our newsletter to receive the latest from Beauty Blitz delivered straight to your inbox.