Skip Shampoo, Refresh Your Strands with Oribe's New Côte d'Azur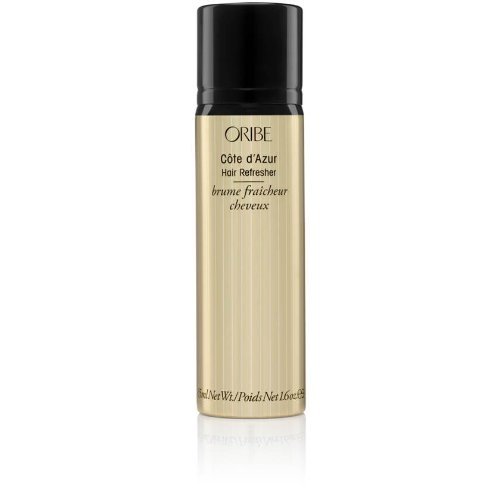 Lazy gals rejoice! You can skip an extra day of shampoo and still have beautifully scented strands. The newest addition to Oribe's luxurious hair care line is this hair refresher dubbed Côte d'Azur. Fancy, huh? But, don't confuse it with a dry shampoo – it's not. It's more of a hair perfume with benefits.
The mist is scented with Oribe's signature fragrance, a delicate aroma of citrus, bergamot, white peach and cedarwood, that helps neutralize odors when your hair starts to lose its just-washed scent. It's packed with Oribe's Signature Complex, a blend of watermelon, lychee and edelweiss flower extracts that de-stresses strands, helps it lock in natural keratin and protects it from drying, damage and color-depleting effects. Plus, cetrimonium chloride conditions the hair and provides anti-static benefits; amber extracts strengthen, condition, and treat your hair to antioxidants; and aloe tea leaf extract hydrates, smoothes, and nourishes hair. It's the perfect product to have around after the gym and even a smelly dinner.
We're pretty sure Oribe's Côte d'Azur Hair Refresher and Dry Texturizing Spray can rule the hair world. Well, at least during those lazy days.
Keywords
Get the latest beauty news and inspiration!
Sign up for our newsletter to receive the latest from Beauty Blitz delivered straight to your inbox.