Is Social Media Causing An Increase in Plastic Surgery Requests?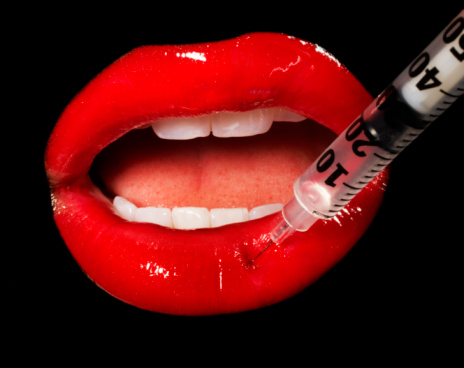 Thanks to photo-enhancing apps like Instagram and Hipstamatic, it's easy to adjust a selfie to make yourself look better (#guilty). A good filter can hide imperfections in one touch, and, for that, we're totally thankful. But what happens when a X-Pro II, Amaro and other filters are not enough? According to Time Magazine, people will go to some serious extremes to look good on their social media profiles. 
Time recently published an article about social media being the cause of a high percentage of plastic surgery requests, according to an annual poll by the American Academy of Facial and Reconstructive Surgery. Women are getting plastic surgery to look good on social media! Time reported, "This year, one finding stuck out: surgeons are seeing a 31% increase in plastic surgery requests as a result of how people wanted to present themselves on social media." 
Time also stated that "moms suffer from 'Pinterest stress' and worry they are not creative enough compared to other moms." Read the entire article here. 
What do you think of the reports? Would social media help you decide if you should go under the knife?
Keywords
Get the latest beauty news and inspiration!
Sign up for our newsletter to receive the latest from Beauty Blitz delivered straight to your inbox.