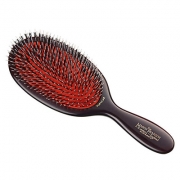 Dearly Beloved,   My Mason Pearson and I shared many great years together, and now it is time for me to put it out to pasture. I will always hold its mixed-bristle memory in my heart. As I look back...
read more >>
You shouldn't be breaking a sweat when applying foundation. All that rubbing and buffing required for a natural-looking finish can be very time consuming. That's why we're really into the latest crop...
read more >>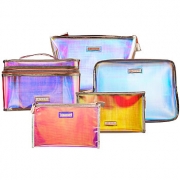 Move over metallics, the 90s-esque holographic finish is all the rage right now. From Stella McCartney's chic holographic clutches to these more accessible Sephora Collection cosmetic bags and...
read more >>
What We're Loving Now