Though the "no-poo" movement is a pretty big deal in some internet circles, I can't for the life of me figure out why anyone would want to give up washing their hair with shampoo. Maybe it's...
read more >>
  It was only a couple years ago that I stopped using frothy face wash and replaced it with a non-foaming cleanser, but now I'll never go back. Those bubbly formulas I used to think were deep...
read more >>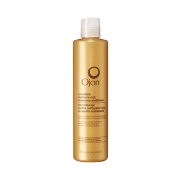 If you ask me, this "no-poo" frenzy is a little extreme. I don't doubt that washing your hair less frequently has its benefits, but with all of the amazing haircare brands out there, I find it...
read more >>
What We're Loving Now