Starting Friday, Coachella kicks off summer concert season with the first of two weekends of music, art, and frolic. This year, we're taking inspiration from spring 2012 runway shows like Rag + Bone...
read more >>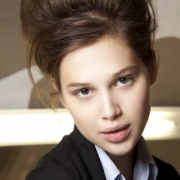 Move over wrinkle fighters, skin brightening (a.k.a. hyperpigmentation correction) is the latest growing category in skincare. From teens with post-breakout blemishes to adults with age spots, we can...
read more >>
During Fashion Week, we got to take a break in between all the backstage madness to check out the Polyvore Live fashion show sponsored by CoverGirl. Up and coming designers and FIT alumni Lauren...
read more >>
What We're Loving Now