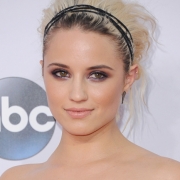 Rocking a little black dress always gives you plenty of wiggle room in the hair and makeup department. Color and style options are endless! So for last night's AMA Awards red carpet, Dianna Agron...
read more >>
Need a dramatic makeup look to go with your Halloween ensemble, whether it's a full-blown costume or a skeleton onesie? Look no further than the mask-like smoky eye Dianna Agron rocked at this year's...
read more >>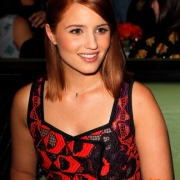 Dianna Agron always looks age-appropriate when out and about. Last week, she attended a Vogue dinner looking super chic with a gorgeous head of red hair and a neutral makeup look created by makeup...
read more >>
What We're Loving Now