This season is going to be filled with really good hair days. How do we know? Because the latest group of styling tool launches are that awesome. These irons, dryers and brushes are so easy to use,...
read more >>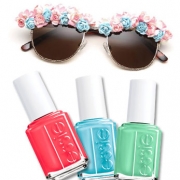 Coachella kicks off this weekend, which means music festival season is officially in full swing. Whether you're hitting up the famous three-day fest in Cali, or making your way to the Governor's Ball...
read more >>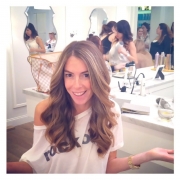 In The Lady Project series, we dispatch a decidedly low-maintenance reporter to get lacquered and buffed in the name of beauty. For this installment, contributor Jena Kingsley tests out one of NYC's...
read more >>
August 17, 2012 - 8:40pm
What We're Loving Now