In our Beauty Extremist series, we interview someone with a bona fide beauty addiction to find out what makes them tick and how they got hooked. For this installment, we explore writer Rachel Felder...
read more >>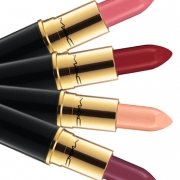 That rule about waiting until Thanksgiving to talk about holiday shopping? Totally broken in the beauty world. And we all wear white after Labor Day, so we can retire those old holiday benchmarks....
read more >>
Earlier this year, Dolce & Gabbana chose sultry Italian movie star Monica Bellucci to front the brand's beauty campaigns. Now, a few months later, the actress who has also starred in American...
read more >>
What We're Loving Now