You already know her from her soothing British accent and brilliant YouTube videos. Now makeup artist Lisa Eldridge has a new gig, as makeup creative director for Lancôme. Eldridge revealed the...
read more >>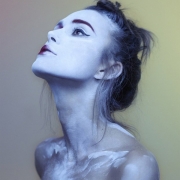 It's common to see celebrities looking like poreless, mannequin versions of themselves in print — but how about a statue? The makeup Keira Knightley wears in a feature for The Observer may just...
read more >>
At this point in my life, I'm not looking to watch a 14-year-old demo her glitter eye shadow look for homecoming — even if she is better at makeup than I'll ever be. Sometimes YouTube can feel like...
read more >>
What We're Loving Now