I'm a serious fan of cleansing oil. I would get on my soap box and tell everyone how amazing it is, but I try to restrain myself. So you can only imagine the excitement that started to grow...
read more >>
Studying abroad in Tokyo almost five years ago, I saw plenty of Japanese beauty trends, but some I thought wouldn't necessarily pick up in America. Plus, my Korean drama addiction has led me to try...
read more >>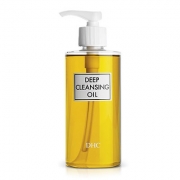 I was first introduced to oil cleansers through a friend who swore by DHC's Deep Cleansing Oil. I'd never heard of the DHC brand before, but soon I was addicted to Shu Uemura's line of oil cleansers...
read more >>
What We're Loving Now