If you're attending the premiere of Disney's Cinderella, the only way to look is like a real-life princess, right? Sarah Hyland got the memo and showed up looking like she just stepped out of a...
read more >>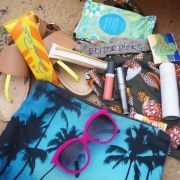 Everyone's gone coastal this summer looking for the perfect combination of sun, sea and surf. But whether your raffia tote rests in Thailand or Malibu, your sunscreen and bronzer aren't far...
read more >>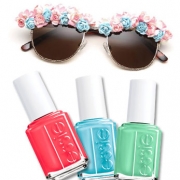 Coachella kicks off this weekend, which means music festival season is officially in full swing. Whether you're hitting up the famous three-day fest in Cali, or making your way to the Governor's Ball...
read more >>
What We're Loving Now