Redheads, if you think you can't rock an auburn shadow because it will clash with your fiery strands, think again. If Bryce Dallas Howard can do it, so can you. The actress attended a Samsung Galaxy...
read more >>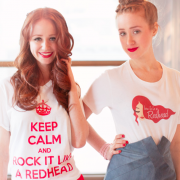 In our Beauty Extremist series, we interview people with a bona fide beauty addiction to find out what makes them tick and how they got hooked. For this installment, we check in with sisters...
read more >>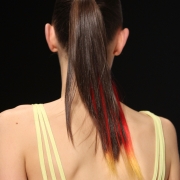 Pastel shades popped up in celebrity manes all spring and summer, but those soft pink and purple streaks are getting a seasonal update. We love the look of this autumnal hue peeking out from this...
read more >>
What We're Loving Now