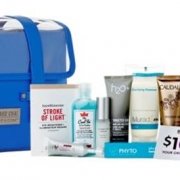 You already know we are huge fans of beauty.com's amazing gifts with purchase. They never fail to bring us chic, designer cosmetic bags filled with the best beauty samples - like ever.  It's the...
read more >>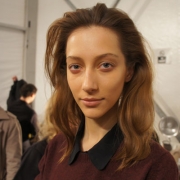 The Richard Chai collection included lots of wool and cashmere on oversized blazers and sweaters. So naturally, the beauty look geared towards a more masculine vibe. The Dr. Jart+ team was there to...
read more >>
Fashion Week is off to a colorful start - literally. "I think color is a great choice for spring because it really brightens up not only your face, [but] your whole atmosphere," said James Kaliardos...
read more >>
What We're Loving Now