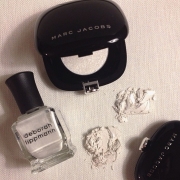 If you're not following Beauty Blitz on Instagram, what are you waiting for? Here's the latest snap from our behind-the-scenes feed. WINTER WHITES. Marc Jacobs Beauty Stage Light Eye Shadow...
read more >>
February 25, 2014 - 12:15pm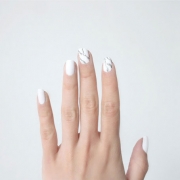 Image via Love Aesthetics Lately, we've been really into minimal nail art. Sure, it's always fun to deck your nails out in crazy colors, rhinestones and doodles, but a simple design with neutral...
read more >>
What We're Loving Now