The TSA Will Stop Discriminatory Pat Downs of Afros and Dreadlocks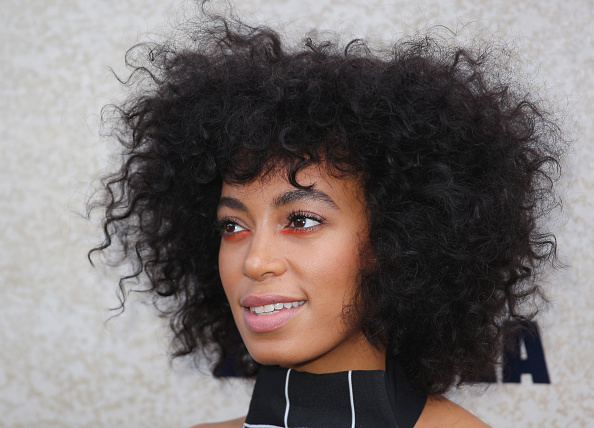 Solange's hair was searched at airport security in 2012. Photo: Getty Images
If you think having a TSA agent at airport security inspect your Ziplocked toiletries is degrading, imagine them pawing through the hair on your head for contraband. There have been numerous cases of hair pat downs over the past few years, most of them disproportionately targeting black women with natural styles like Afros and dreadlocks. Even Solange Knowles, whose wig (which she was wearing at the time!) was inspected at airport security a couple years ago, has been subject to the searches.
In 2012, an ACLU lawyer filed a complaint with the agency after her dreadlocks were searched, as did a client of hers the following year. Now the TSA and the ACLU have come to an agreement to address the racial profiling that singles out black women for hair pat downs, Allure reports. The agreement stipulates that the TSA will conduct trainings and ensure that airports are being consistent in their handling of searches. But it doesn't rule out hair pat downs completely, so maybe don't try to stash a full-sized bottle of shampoo in your Sia wig anytime soon. 
Keywords
Get the latest beauty news and inspiration!
Sign up for our newsletter to receive the latest from Beauty Blitz delivered straight to your inbox.