An Affordable Luxury: Vince Camuto's New Fragrance, Femme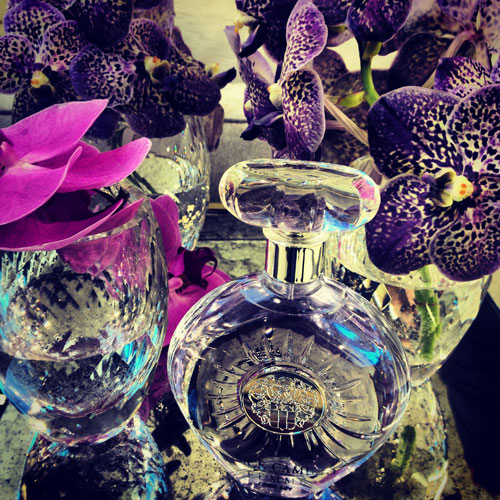 You have to hand it to Vince Camuto. The man can create expensive-looking clothing and accessories, without the four figure price tag. The same goes for his fragrances. His third launch, Femme, is complete luxury from the inside-out at under $100. 
"I think we have be mindful," says Camuto. "You don't want something that looks cheap. You want something that looks very expensive, is expensive, but it's affordable."
He is especially referring to Femme, a feminine scent inspired by iconic women and housed in a Baccarat-crystal-esque bottle. Camuto turns to his clients to learn about what they look for in his designs. 
"We think that it really is a moment in time for women," he says. "We listen to women when we travel. We learn a lot from the customer. They really realize what we put into it. The same thing goes for our footwear, clothing - they see that we're giving them value. Not everyone can afford to pay $1,200 for a bag. If you want to save and not eat for three months, buy that. The idea is to give luxury."
Femme is a luxe scent blended with top notes of bergamot, mandarin and pink pepper; middle notes of jasmine sembac, Turkish rose and Iris; and bottom notes of patchouli, vetiver, amber, vanilla and musk. The flowers in the elixir were chosen based on Camuto's own Hamptons garden. 
"The scent came from our garden in the Hamptons," says Camuto. "We are flower lovers, and my wife is a garden lover. I just watch. [laughs] We picked all the flowers and gave it to our marketing people. And from that, we developed the bottle, the scent, the shape and everything else that went along with it." 
Vince Camuto Femme ($78) is now available at VinceCamuto.com. 
Keywords
Get the latest beauty news and inspiration!
Sign up for our newsletter to receive the latest from Beauty Blitz delivered straight to your inbox.