Warning: Biotin = Bushy Brows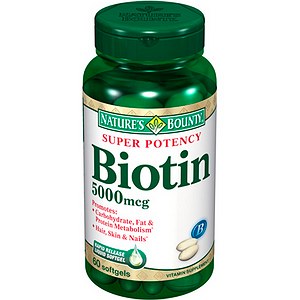 As some of you may know, I'm growing out my pixie cut. It's been fun, but you don't know how badly I want to rock a top knot. I can't wait for that day to come; it's going to be glorious. I've been trying to speed up the process and avoid a long awkward stage by taking Biotin 5000mcg. I've always heard good things about how fast your hair grows and how strong your nails get (two things I desperately need and want) when taking it. It's only been like three weeks, but I'm seriously astonished about how quick my hair is growing and how healthy it is. I have to get my roots done way more often now, but that's the price I'm willing to pay. There's another problem. When I started taking it, I totally forgot that humans have hair in places other than their head. Silly me! Now, I'm not only getting my roots done more often, but I need a brow waxing like every week! It's not even a nice, gradual growth. My brows are seriously caveman material. What's up with that? I know what you're thinking, "Duh, Klaudia," but the thought of top knots and ponytails have my mind wandering elsewhere. Anyway, moral of the story is: Biotin works! If you want thicker brows, get it! If you want longer lashes and hair, run to the store now! But, if your trying to avoid a dreaded waxing appointment, stay far, far away from these little white tablets.
Keywords
Get the latest beauty news and inspiration!
Sign up for our newsletter to receive the latest from Beauty Blitz delivered straight to your inbox.