What Does Your Accent Nail Say About You?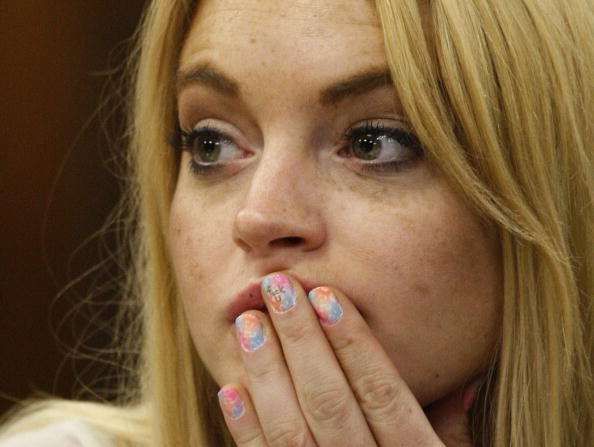 I'm an extreme proponent of the accent nail. When you can't decide on a piece of jewelry to wear, you need at least one super sparkly or fun nail to act as your accessory. And which nail you choose to steal the show says everything about you. There may only be five finger options but that doesn't mean deciding on one is easy. 
Thumb
Back in 2006, people began accenting their thumbnails and referring to them as "Blackberry bling," because they were the nails everyone would be looking at while you spent all day long tapping away on your Blackberry Pearl. If you're old enough to remember antiquated handhelds, perhaps choosing the thumb could be a fun throwback for you. Or if your hand gesture of choice is the thumbs up, this could be ideal.
Pointer
Coating your pointer finger nail in glitter is of course the perfect option if you spend all of your time pointing at stuff. I think it would be a nice choice for a teacher on Zoom. My kids would certainly tune in more to if there was a little glitter involved. 
Middle
The middle finger is the natural choice to make if you're full of attitude or want to show your extreme rebellion through nail polish. It's also the best way to channel your inner Lindsay Lohan. If you're feeling really wild, you can Sharpie "fuck u" onto the nail to replicate LiLo's 2010 courtroom manicure. Choosing your middle finger may also just mean that you're a real fan of symmetry. 
Ring
This is the classic. In lieu of stacked rings to adorn your finger, a super shimmery accent nail is the next best (nay, better) thing. Or check out
this
starry black iteration from Rebecca Minkoff's NYFW Fall 2020 Presentation.
Pinky
I don't know, this one is just weird. Maybe it says you love pinky promises or daintily drinking tea. 
But in the end I hope you know that double the accent is even better than just one, and you can't go wrong with a nice ring and thumb combo. 
Photo: Getty Images
Keywords
Get the latest beauty news and inspiration!
Sign up for our newsletter to receive the latest from Beauty Blitz delivered straight to your inbox.