What's In My Bag: Tiffany Masterson, Founder of Drunk Elephant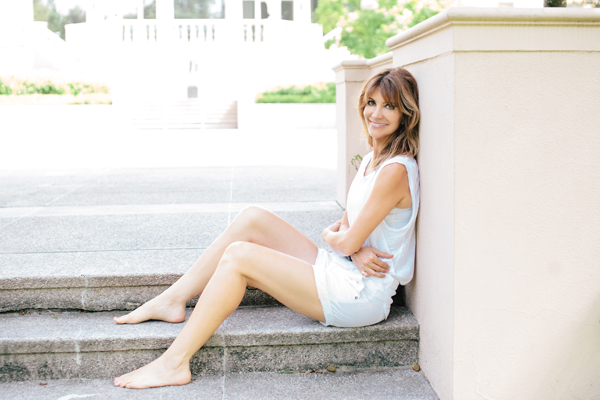 Twelve tubes of lipstick? Poetry scribbled on Sephora receipts? Keys to a Harley? You can tell a lot about a person by the contents of her bag. In our What's in My Bag series, we ask style insiders to spill the contents of their purses in hopes of finding a few gems.
The Subject 
Tiffany Masterson's career began at a successful, niche skin care company. She was on a quest to find a real "miracle" product, but ended up disappointed with everything. She wanted to minimize her children's exposure to toxic chemicals in beauty products, and
Drunk Elephant
was born. The line revolves around virgin
marula oil
which she says is, "superior to any [oils] she has tried due to the high content of fatty acids and antioxidants." Drunk Elephant features seven skin and body products, with more coming down the pipeline. Here are the products she can't leave home without.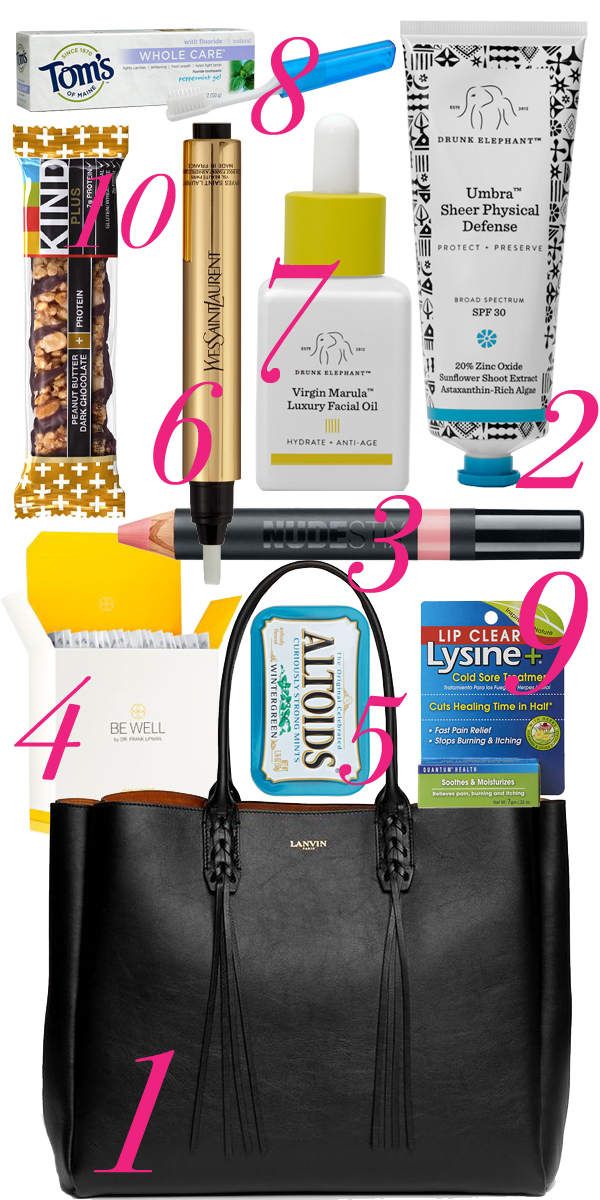 The Bag 
"The Lanvin Tasseled Tote in black [1]. It fits all my stuff: tablet, newspapers, etc. and goes well with everything. It's proving to be incredibly durable. I have four kids, so as you can imagine, I'm pretty tough on stuff."
What's Inside
"
Drunk Elephant Umbra Sheer Physical Defense
[2]
. I use it every day, several times a day. I use it on the plane, on my face, arms and hands, especially driving around for meetings. I've even been known to slap some on my kids every once and a while. It gives a glow on top of protecting my skin, so it's a multi-purpose must-have! 
Drunk Elephant Lippe Balm (which is not out yet, but I already can't live without it). I live in Houston, Texas, so my lips tend to feel dry all the time, which resulted in this formula and it's doing the trick.
My Bluetooth ear piece for when I'm driving, which was a gift from my husband after two tickets in Los Angeles for talking on my phone! 
An iPhone 6+ charger and cord, and Apple iPhone headphones. 
Drunk Elephant Virgin Marula Oil
[7]
. I apply it throughout the day to my skin, hands, even hair. It just adds polish and sheen when I'm traveling or on-the-go.
Lysine
[9]
: When I get the early tingling of a fever blister, it knocks it right out.
Little bottle of water. Hydration starts from within! 
Kind protein bar
with dark chocolate and almonds [10]. This does the trick for an afternoon sugar craving without the guilt."
The Quirky and Unexpected 
"Really ugly reading glasses that I got at the drugstore, I need to get my eyes checked and get an actual prescription, but I haven't found the time."
Keywords
Get the latest beauty news and inspiration!
Sign up for our newsletter to receive the latest from Beauty Blitz delivered straight to your inbox.