What's In My Bag: LALICIOUS Founder Jessica Kernochan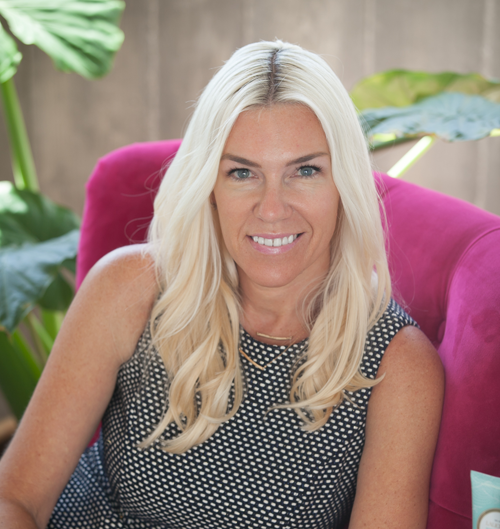 Twelve tubes of lipstick? Poetry scribbled on Sephora receipts? Keys to a Harley? You can tell a lot about a person by the contents of her bag. In our What's in My Bag series, we ask beauty and style insiders to spill the contents of their purses in hopes of finding a few gems.
The Subject:
Jessica Kernochan began experimenting with natural, DIY beauty as a hobby. It wasn't until the products started gaining popularity amongst her friends that  she decided to dive into the beauty industry. Kernochan's bath and body company,
LALICIOUS
, was founded in 2002 and now features a wide range of body scrubs, lotions, oils and lip butters made from only the best ingredients. See what this entrepreneur and mom of two totes around on a daily basis.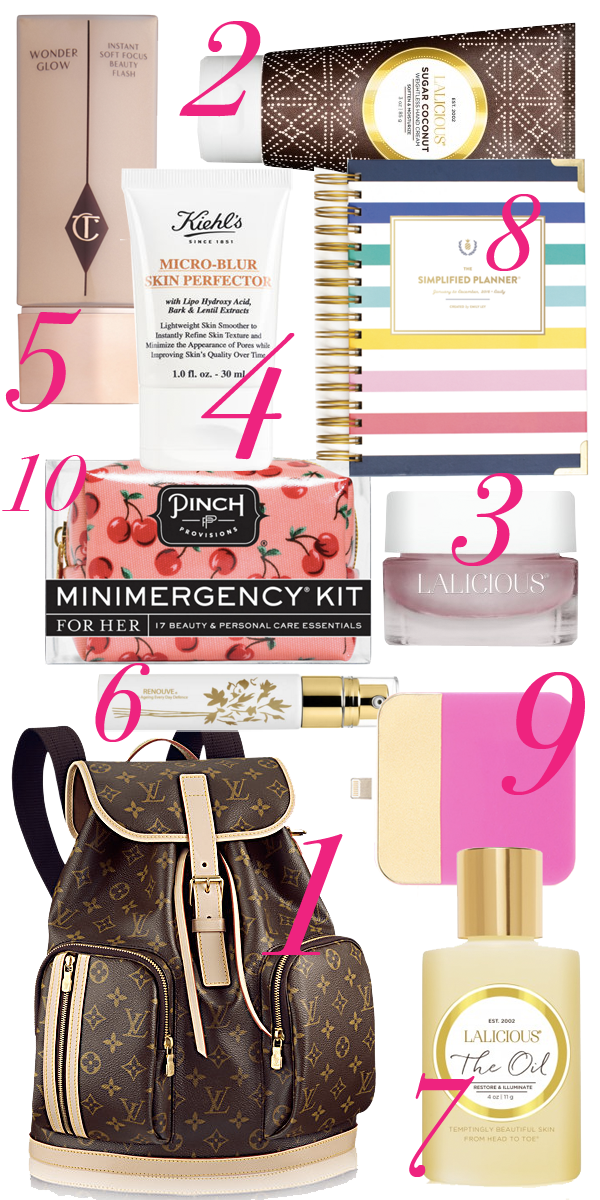 The Bag: 
"My
Louis Vuitton Backpack
[1]. 
I work full-time and I have two kids, this bag works no matter where I'm going or whom I'm meeting with. It's perfect!"
What's Inside: 
"
LALICIOUS Sugar Coconut Weightless Hand Cream
[2]
: My hands have to feel clean and moisturized, I'm a little obsessed with our Weightless Hand Cream, which is made with mango butter. It deeply moisturizes but is fast absorbing so I can get back to work without feeling like everything I touch will be greasy. It's a genius product!
I think I have all four of our
LALICIOUS Lip Butters
in my bag at all times. Our family loves keeping our lips moisturized and this shea butter formula is incredibly rich and nourishing. I can't live without my
Sugar Kiss Lip Butter
[3]
and my girls each love the Sugar Coconut and Brown Sugar Vanilla blend. No dry or cracked lips in our world!
I can't remember how I found this gem, but I love this
Anti-Aging Hand Sanitizing Lotion by Renouve
[6]
. Like I said before, I like clean hands. This hand sanitizer comes in pretty different colors, is free of alcohol and parabens, is rich in collagen stimulating peptides, and leaves no residue. It's a win-win. 
LALICIOUS The Oil
[7]
goes with me everywhere! This oil is packed with powerful anti-aging & anti-oxidant benefits. I use it for everything: hair, skin, nails. It easily absorbs and smells like a slice of heaven! We have a travel size launching soon so it will be even easier to carry around.
My
Emily Ley Planner
[8]
, which keeps me
somewhat
organized. I never truly feel completely organized and always looking for ways to improve.
The Quirky and Unexpected:
"I'm in love with these little
Pinch Provisions Minimergency Kits
[10]
. I have one in every bag. Funny thing is, I've never had to use anything inside. It just makes me feel better that my pretty little kit is there if I need it."
Keywords
Get the latest beauty news and inspiration!
Sign up for our newsletter to receive the latest from Beauty Blitz delivered straight to your inbox.