What's In My Bag: Lisa Price, Founder of Carol's Daughter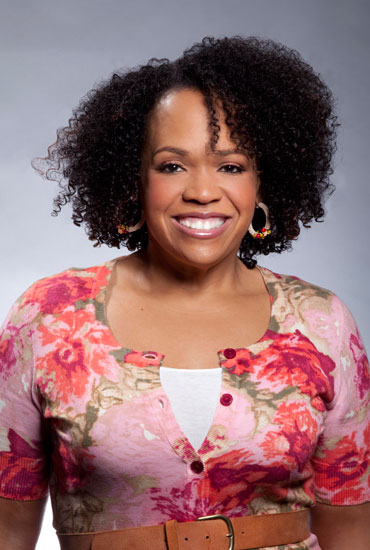 Twelve tubes of lipstick? Poetry scribbled on Sephora receipts? Keys to a Harley? You can tell a lot about a person by the contents of her bag. In our What's in My Bag series, we ask beauty and style insiders to spill the contents of their purses in hopes of finding a few gems.
The Subject
Lisa Price is the woman behind
Carol's Daughter
, a line of natural skin and body products, and haircare for natural, relaxed and curly hair. Her career began in her kitchen, where Price would make her own butters to sell at craft fairs. Now, Carol's Daughter (named after her mom, Carol) offers a huge variety of hair, skin and body goods made with rare and natural ingredients. Here's what Carol's daughter herself totes around in her pretty Givenchy bag.  
The Bag
"I love my new
Givenchy
bag
[1]
. I love that it is big enough, but not too big. I love how easily it sits on my shoulder and I love its blush shade – perfect neutral to go with a lot of looks; and it transcends seasons."
What's Inside
Electronics pouch - Headphones. I always have a backup battery for my phone, two plug in chargers, two lightning cables and a special cable that I bought in Tokyo which allows me to plug in different items because it has different heads. Whenever someone says 'who has a cell phone charger?' I have them covered, even if they don't have an iPhone like me. 
Sunglasses – A must.
Glasses glasses – Now also a must
Lens wipes for my glasses and all of my screens."
The Quirky and Unexpected 
"Tiny, portable and travel-friendly scissors [7], which I now have to replace because I just lost mine. I like to crochet on planes sometimes and I need them for my yarn. 
Pens – I tend to use markers and they are usually purple or pink. I hardly ever have a blue pen. 
Snacks – I will have a healthy snack like a bar from
22 Days
[8]
, but then I will also have some strawberry licorice laces
[9]
that I order off of Amazon in a Zip Loc bag. They are my one vice. They take care of my sweet tooth without doing much caloric damage."
Keywords
Get the latest beauty news and inspiration!
Sign up for our newsletter to receive the latest from Beauty Blitz delivered straight to your inbox.