What's Shakin'? Scope Launches Bacon Mouthwash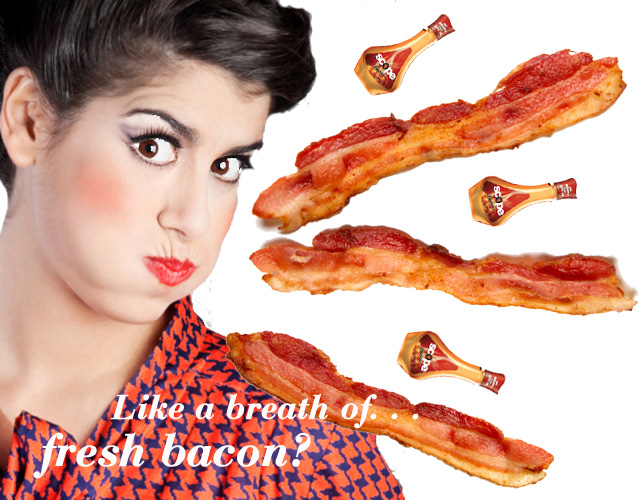 It's no secret that bacon is an It ingredient in everything from chocolate to chowder. The smoky fried strips have found their way to our wallets, wardrobe and even the beauty shelf. So we weren't entirely shocked when our favorite breath freshening brand, Scope, announced it would be launching a bacon flavor, Scope Bacon mouthwash. 
How cool, we thought. Instead of minty fresh, we could be mesquite sexy for our man. And we could save on calories and fat (think beach body) by swishing after a lettuce and tomato sandwich. (How's that for a BLT?)
We thought about the impact this could have for all of our friends celebrating Passover. We even asked America's most popular rabbinical expert, Rabbi Shmuley, to weigh in on whether Scope Bacon mouthwash is Kosher for Passover. (No word back yet, but we'll keep you posted via Twitter.)
Imagine all of the possibilities: Baked brie with a swish. Chocolate fondue with a swish. We could keep little shot glasses and spitoons on the dinner table at parties, making Scope a centerpiece of the dining room as well as the boudoir.
When you consider the other beauty products that have been wrapped with rashers, Scope Bacon mouthwash makes sense.
We are a few of the products that have preceded Scope Bacon mouthwash in the beauty category - and not all of these are gag gifts. They're legit players in the beauty space. We've seen bacon soap, room freshener and candles.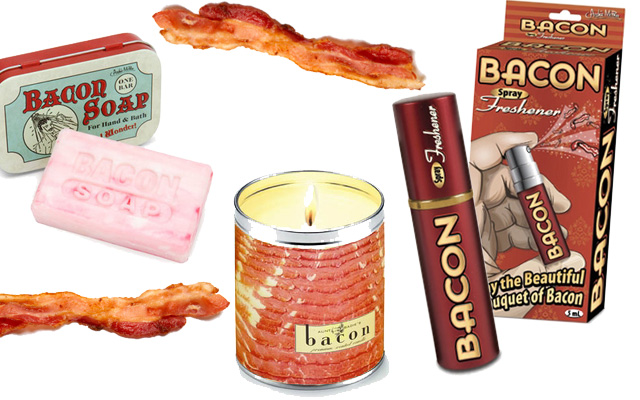 Some have come dangerously close to mouthwash with various bacon breath products. We're talking about breathy bacon beauties in the form of bacon dental floss, toothpaste, lip balm and tooth picks.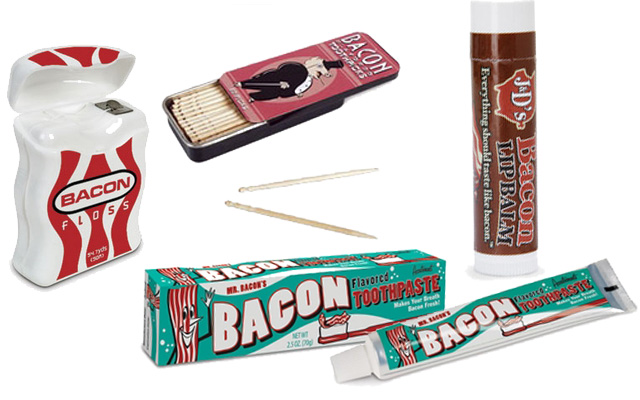 More about Scope Bacon mouthwash
It tastes like bacon, while still killing 99.9% of bad breath germs. And, it keeps your breath minty fresh 5 times longer than brushing alone.
According to the brand, Scope Bacon will not make your breath smell like bacon, even though it tastes like bacon while you swish. It somehow leaves your breath smelling minty fresh 5 times longer than brushing alone.
It's not fattening and doesn't have any calories or nutritional value. So it's not actually a viable protein source at brunch.  
As to the point about Rabbi Shmuley, Scope Bacon is not made with pigs, and no pigs are used or harmed during the making of Scope Bacon. The bacon taste you'll find in Scope Bacon is a synthetic flavoring.The bacon flavoring is infused in unflavored mouthwash formula during the manufacturing process.
So now we have Scope Bacon mouthwash to welcome into our lives - and we don't know about you, but we're looking forward to our first sizzling swish. How about you?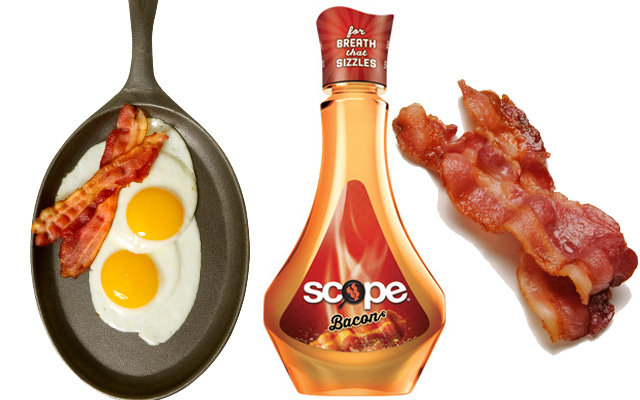 Get the latest beauty news and inspiration!
Sign up for our newsletter to receive the latest from Beauty Blitz delivered straight to your inbox.