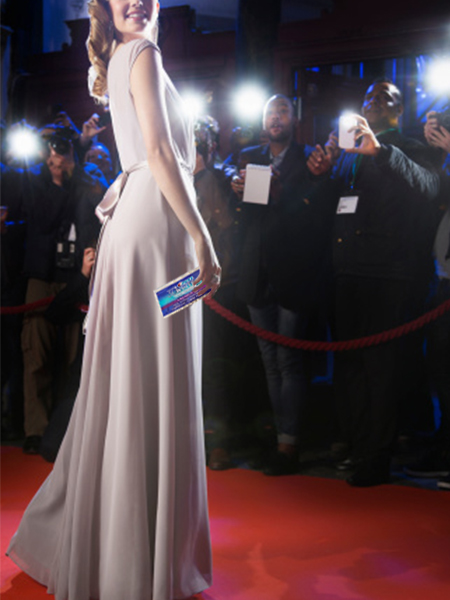 The reports are in. The first thing people notice about a person is the smile. Not a toned physique zipped into Valentino Haute Couture. Or eyes sparkling with shadow. 
Smiling is an involuntary function for most of us, particularly at festive events like the Academy Awards - or any bash we attend in our own glamorous lives. When we're having our photo snapped, we can't fake our way out of dull or yellow teeth. Between my morning espresso habit and occasional evening glass of vin rouge, my teeth undergo a daily rinse-and-repeat of staining agents. But people always compliment my smile. The secret?
Crest 3D White Whitestrips Luxe Supreme FlexFit
. 
So, now that you know how to get your teeth pearly white, here's some advice I've learned from makeup artists and photograhpers to ensure you have a super photogenic grin. Consider this your #SmileStyle cheat sheet. 
Saying "Cheese" for photos produces an artificial-looking smile. Instead, say "Money."
Choose a blue-based lipstick or gloss shade. Opt for berries and burgundies over brick reds. And choose fuchsia instead of coral.
Dust matte bronzer over your face to emphasize the brightness of your smile.
Whiten your teeth at hour before your leave for an event to make sure you don't re-stain your teeth.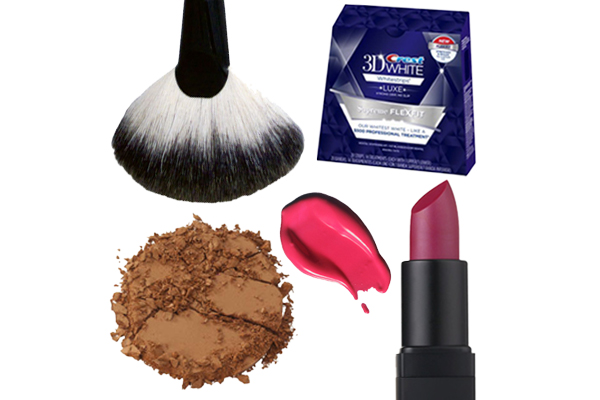 My product picks:
·         New FlexFit technology allows these Whitestrips to stretch and mold to custom fit your smile for superior coverage and improved application
·         Provides 30% more coverage to whiten more teeth
·         Whitens as well as a $500 in-office professional treatment
·         Combines our most advanced whitening toothpaste technology with advanced freshness
·         Contains an Illuminating Complex designed to give shine and luster to the tooth's surface for a brilliant smile after just 1 use
·         Utilizes micro-cleansing whiteners to polish away surface stains
·         Non-fluoride formula allows for 3X the amount of stain lifting ingredient
·         Designed for use after your favorite Crest 3D White toothpaste to boost brightness
·         Amplifies whiteness after every brushing thanks to a unique concentrated micro-polishing complex
Whether you have 30 minutes or an hour, Crest 3D White Whitestrips are a secret style weapon to get you a coveted white, bright smile for any big event. The #SmileStyle swagger that comes along with it? Well, that's just a bonus.
Crest 3D White products, which range from $50 to $65, are available at drugstores. For more information, visit 3Dwhite.com.
This post is presented by Crest 3D White. 
Keywords
Get the latest beauty news and inspiration!
Sign up for our newsletter to receive the latest from Beauty Blitz delivered straight to your inbox.