SHOPPING LIST: Circ-Cell ABO +/- Blood Serum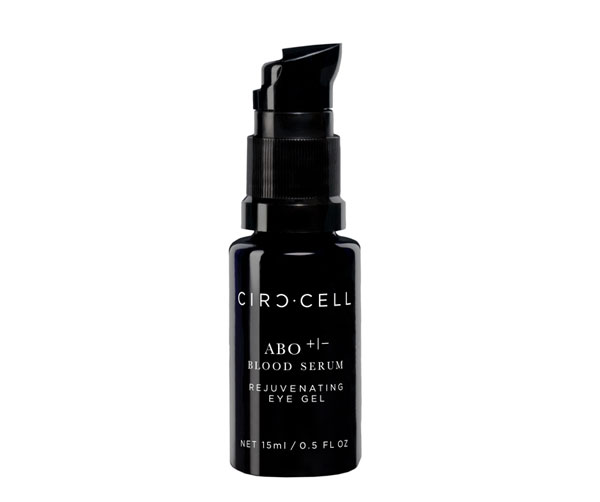 We're currently obsessed with bloodshot eyes. And, no, it's not because we had a raging bender last night. And we didn't pull an all-nighter catching up on episodes of "Dexter."
Our puffy eyes are high on hemoglobin. Sort of. We recently heard about an innovative beauty product developed by acclaimed aesthetician Melanie Simon. (Rumor has it, she's responsible for the seemingly ageless faces of your favorite actors and actresses. We could tell you, but we're mysterious like that. #topsecret) So the interesting thing about this product is its sanguine inspiration. Blood is not an ingredient in Circ-Cell ABO +/- Blood Serum, but it's actually formulated to mimic a viable blood substitute for the body. And your eyes don't actually look bloodshot when you use. Quite the contrary. They look bright, rested and Photoshopped.
With a healthy blood supply, our cells stay nourished and our skin maintains maximum radiance. ABO +/- Blood Serum harnesses oxygen-transporting technologies give your eye area a refreshed and visibly rested appearance. The formula also helps to reduce the appearance of wrinkles, puffiness and dark circles, all while giving your peepers major hydration. Much more efficient that a run-of-the-mill eye cream, if you ask us. Even though this serum doesn't contain actual blood, we're betting you'll be craving it like Bram Stoker vampires.
Keywords
Get the latest beauty news and inspiration!
Sign up for our newsletter to receive the latest from Beauty Blitz delivered straight to your inbox.