These Eyelash Extensions Make You Feel Pretty Without Makeup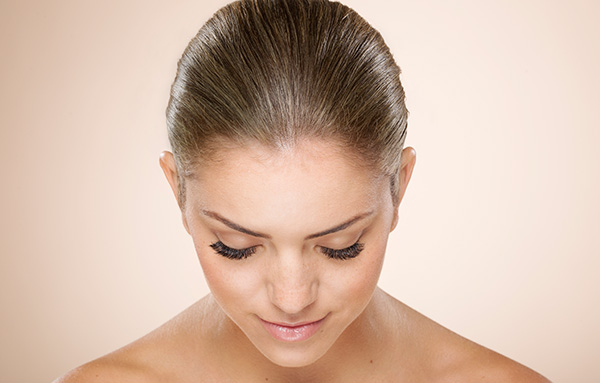 Like every other girl I know, I rarely leave the house without mascara. There's something about long, curled lashes that instantly wake you up and make you feel prettier, even if you've got nothing but mascara on. Of course, false eyelashes are necessary for special occasions, but have you ever thought about eyelash extensions? I've gotten them a few times and loved them. But they would end up feeling really heavy (almost like strip lashes) on my eyes.
I was recently given the opportunity to try Xtreme Lashes by Jo Mousselli and my feelings about lash extensions being uncomfortable vanished instantly. 
Xtreme Lashes are semi-permanent eyelash extensions that are individually applied by a "lash stylist." They are made from synthetic polyester, a material that works much better with every day wear than others and is less likely to cause allergic reactions. You lie comfortably on a bed similar to what you'd lay on for a massage while the stylist applies each hair, one-by-one using a proprietary adhesive. The application was so gentle, I almost fell asleep! Actually, you probably can fall asleep because a full set will take about an hour and a half to two hours. What's better than waking up to a luscious, fluttering lashes? 
The results are amazing! Unlike other extensions, they don't get crusty or clump up into weird positions. They're also so light that they feel like your natural lashes. Plus, thanks to the aftercare kit – which includes a gentle eye makeup remover, fuzz-free sponges, a spoolie, fan and more – maintaining a fresh set for two weeks is so easy. Xtreme Lashes also offers these great doe-foot wands that allow you to take eyeliner off (if you even have to wear it) without having to rub your lashes. I've had mine on for about a week now and they look as good as new. 
Xtreme Lashes are available at a variety of salons around the country.
Click here
to find a certified stylist in your area. Prices range from $250-$600 for first-time extensions; and $75-$150 for touch ups. 
Keywords
Get the latest beauty news and inspiration!
Sign up for our newsletter to receive the latest from Beauty Blitz delivered straight to your inbox.