You Want Me to Steam WHAT? Beauty Daredevil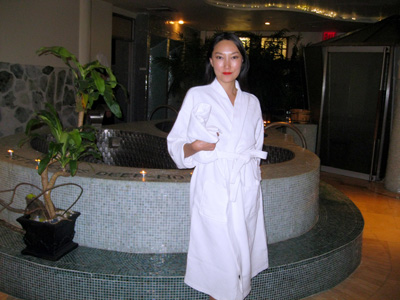 Welcome to Beauty Blitz's latest series, Beauty Daredevil, in which we convince an intrepid reporter to try an experiment that we're too chicken to test ourselves. This week, we're thrilled to introduce our latest contributor, Jane Kirby, who was brave enough to try a very, um, personal spa treatment as her first assignment.
Okay, I've heard of vajazzling. But steaming down there? This was a first.
The vaginal herbal steam bath is supposed to lessen stress and help regulate menstrual cycles, among other health benefits. In NYC and LA, spas located in Koreatown and Chinatown offer the treatments. I went to Juvenex Spa in NYC, which is open 24 hours a day (!). According to the spa, the place is frequented by late night clubbers and famous Broadway actors, after well, respectively clubbing and acting the night away.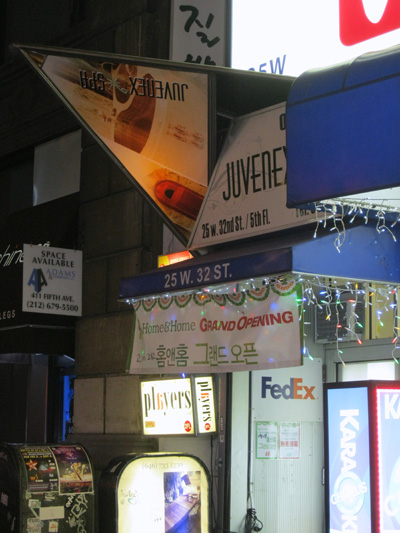 The spa entrance. Feeling relaxed yet?
On the Juvenex website, the Gyno Spa Cure is described as an "ancient remedy that Asian cultures have known for centuries" that involves "utilizing healing herbs to irrigate the vaginal passage to restore optimum health." The bath itself is comprised of mugwort and wormwood.
In preparation for the treatment, I was given a black disposable bikini set and bathrobe to put on. After a shower, I changed into an enormous Schiaparelli pink poncho/gown which flows to the floor - this made me feel as if I was donning a Parisian Haute Couture creation, rather than getting dressed for a steam bath! I was instructed to sit on a fresh towel surrounding a hole on a wooden seat.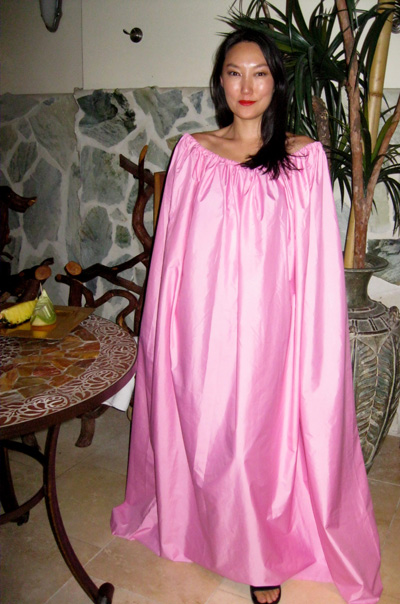 Me in my pink poncho/gown.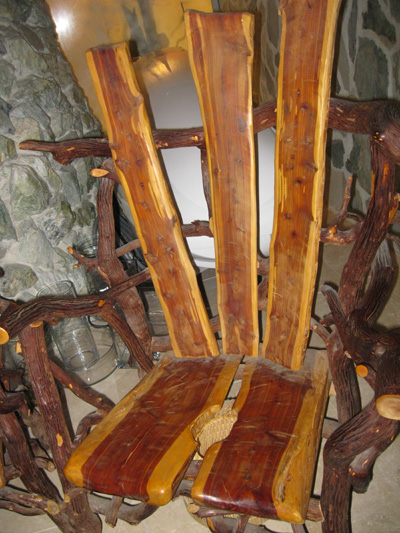 Have a seat: the steam chair.
I went at night, after 6PM, which at Juvenex Spa is during co-ed hours. Not a big deal, except the area you sit in is located in the main section of the spa. This is right next to the spa baths and showers and near the juice bar, where male clients casually walk by. Can you say "awkward"? I pretended I was waiting to have a manicure, despite being the only client sitting next to strange-looking chairs while fully clad in a gigantic hot pink poncho.
 
This treatment was fascinating, yet I didn't notice any of the touted benefits, especially that of feeling less stressed.
Keywords
Get the latest beauty news and inspiration!
Sign up for our newsletter to receive the latest from Beauty Blitz delivered straight to your inbox.