You're Invited: @ShitGirlsSay & Beauty Blitz Take on Twitter to #DitchTheDrama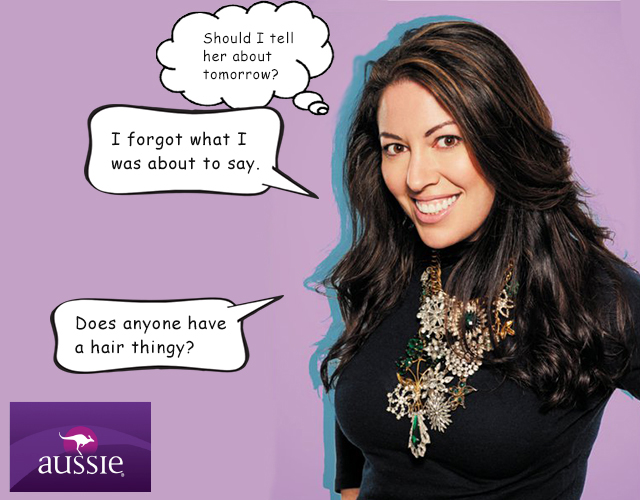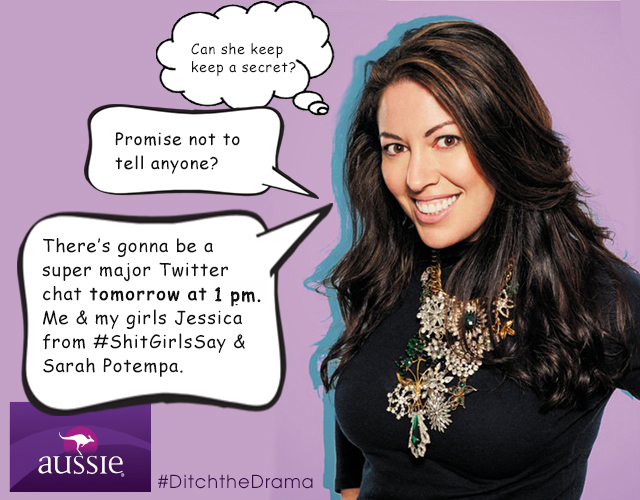 Not to be rude or anything, but your hair problems are my problems. I could stay out of it, but I don't like to mind my own business. I could stop trying to give you advice all the time, but I'm not a quitter. The struggle is real, sister.
I mean, you could swipe the screen and pretend this discussion never happened. Sure, catch up on the news. But guess what? THIS. IS. THE. NEWS.
Tomorrow from 1:00 pm to 2:00 pm, I will be taking over Twitter to discuss hair with my Twitter sister-mister @ShitGirlsSay's Jessica and one of my favorite celebrity hairstylists of all time, Sarah Potempa. Aussie is bringing us all together to publicly shame bad hair days. Your walk down memory lane might jerk some tears. . .but the road to good hair is paved with good conditioner and advice.
Come and join us tomorrow on Twitter at
@BeautyBlitz
 to
#DitchTheDrama
at 1:00 pm EST. And you cannot - I mean C.A.N.N.O.T. - miss ShitGirlsSay's hair problems video with Aussie. Here's a first look at
Shit Girls Say About Hair, Ep. 2 #DitchTheDrama
. Bring your hair problems and leave your integrity at home. Shit is going to get real. And while I can't guarantee good hair days (read: if you follow Sarah's advice, you will see a hair miracle, an Aussie 3-Minute Miracle), I can promise uncontrollable laughter, public Twitter shaming of your hair's worst grievances and over $400 in Visa Gift Cards to shop for a new dress. I do like your outfit, but when your hair game is on point, you need shoes to match.
Presented by Aussie
Keywords
Get the latest beauty news and inspiration!
Sign up for our newsletter to receive the latest from Beauty Blitz delivered straight to your inbox.